Welcome
I'm Lissa's pet, LeiaLissa the Faerie Shoyru, and I'm here to help you make your Neopets pages look great! Well, I don't really know that much about making Web sites, but my owner sure does! Good luck with your site, I hope you learn lots of stuff here!

Just remember though, that most of the codes on this site are specific to Neopets pages only!

Menu
What is Neopets?

Neopets is a friendly and fun virtual pet community. You can make your own Web page, create your own pet or adopt one from the pound, send neo-mail, chat, make friends and more! You can also open your own shop to buy and sell Neo-items and trade or auction items. One of my favorite features is the Neobank, where you can deposit your Neopoints and collect interest on money in your account. Best of all, it's free!!!
Menu

Getting Started
The first thing you need to do, if you haven't already, is sign up for a Neopets account to chose a pet. After you have created a pet, choose "Pet Central" from the left hand menu. On the Pet Central page, there is a menu on the top. One of the choices in that menu is "Pet's Page." Click on that and it will bring you to the place where you can make and edit your site.
The Neopets editor is very basic. It's VERY easy to make a mistake or erase your whole site because the reset button is right under the edit button. Just be very careful when editing.
The Neopets editors already have a site made for you with images and backgrounds, and some basic info about your pet. If you want to keep that site, obviously don't make any changes to your existing HTML code
Menu
Basic HTML
HTML (hyper text markup language) is a computer language used to show your browser (for example IE or FireFox) how to display a Web site.
Menu
About LeiaLissa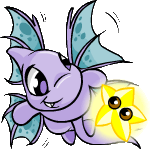 Well, hello there lissaexplains. Of course, you already know my name is LeiaLissa. I am a Fairie Shoyru, I am 34643 hours old and my owner's name is lissaexplains. I think I'm pretty smart too, my IQ is 176.
I have a really cool house at 17038 Faerie Castle Road, Faerieland. It's still under construction. lissaexplains would do more stuff to it, but she's saving all her neopoints to buy a plushie paintbrush for my sister Iloria :(
Menu
Dailies
Here is a list of places I visit daily: