You stumble along in the darkness for what seems like an eternity. Around you can be heard the dripping sounds of water, and your footsteps echo as you shuffle across the rocky ground. You seem to be in some sort of underground cavern. Suddenly, that horrible stench of gym socks left in a locker over summer hits you full force, and you reel and gag. Bright eyes open in the darkness ahead of you.
What are you doing here, human?"

You begin to stutter and try to back away as you hear something huge begin to move towards you.

Try to steal my socks, will you?!"

Terrified, you turn back and run, tripping and bumping into rocks as you go, but you dare not stop. The enraged bellowing of the presence becomes more intense, and you are certain the air behind you is becoming hotter. Its foot steps have now become bounds, vibrating the cavern floor as it's giant strides slam against the ancient stone.

Just up ahead, you can see the dim moonlight that leads to the relative safety of the graveyard. You madly sprint to the exit, and make a flying leap towards it...




You lose your socks to the dragon, but you make it. Barely.
(Hit back on your browser to return to the cemetary)
.
.
.
.
.
.
.
.
.
.
.
.
.
.
.
.
.
.
.
.
.
.
.
.
.
Lookie at Mom's fanart!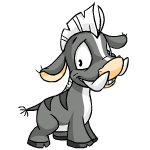 Dragona's Fanart!

By: proloto


By: goldenchaos


By: x_rusalka_x

Have some Zebopy fan art? Just place the image on your petpage and neomail me! I host all the images myself, so no worries! ^_^
*eats your socks*
Petpet lab ray history:
Starting as: Rontu the Anubis
Day 1: No change.
Day 2: has increased its level to: 2
Day 3: Rontu shall now be known as Your Ad Here. How nice.
Day 4: Your eyes recover quite quickly after the giant explosion, but that's more than you can say for your Petpet. The Kookith is kind enough to sweep up Your Ad Here for you and you head home. Something Has Happened! You are now eligible to use 'Petpet Laboratory' as an avatar on the NeoBoards!
Labbait the Spyder given to Ku_ma
Day 5: But... nothing happens. It makes a kind of 'zzrrrppptttt' sound before shutting down completely.
Day 6: But... nothing happens. It makes a kind of 'zzrrrppptttt' sound before shutting down completely.
Day 7: LabBait shall now be known as Woojit. How nice.
Day 8: But... nothing happens. It makes a kind of 'zzrrrppptttt' sound before shutting down completely.
Day 9: But... nothing happens. It makes a kind of 'zzrrrppptttt' sound before shutting down completely.
Day 10: Woojit shall now be known as Goober. How nice.
Day 11: The ray has increased its level to: 2
Day 12: Goober shall now be known as Greg. How nice.
Day 13: Whoa... did it actually work? Sure looks like it. Your Petpet has been transformed. Imagine that. (Rainbow Doglefox)
Day 14: Your eyes recover quite quickly after the giant explosion, but that's more than you can say for your Petpet. The Kookith is kind enough to sweep up Greg for you and you head home.
Petpet (Spyder) unattached and reattached and named "Eep
Day 15: Your eyes recover quite quickly after the giant explosion, but that's more than you can say for your Petpet. The Kookith is kind enough to sweep up Eep for you and you head home.
Petpet (Spyder) unattached and reattached and named "HELPME
Day 16: ut... nothing happens. It makes a kind of 'zzrrrppptttt' sound before shutting down completely.
Day 17: Whoa... did it actually work? Sure looks like it. Your Petpet has been transformed. Imagine that. (Teemyte)
000033