.sf, td { display: none; } body {background:URL("http://thelitconnection.files.wordpress.com/2008/07/twilight-cast_l.jpg") fixed} h1 { font: 70px Zapfino ; color: #9A32CD; text-align: left; letter-spacing: 8px; padding-left: 4px; margin-bottom: 50px; } h2 { font: 23px snell roundhand; color:#551A8B ; text-align: right; text-transform: lowercase; background-color:#9932CC; body-background="http://i26.tinypic.com/2sakm82.jpg" padding-right: 3px; margin-bottom: 0px; border-bottom: 5px solid #551A8B ; } .table { width: auto; height: overflow; font: 14px apple chancery ; color: #B452CD; text-align: center; background-color: #FFEC8B; padding: 5px; margin: 0px; margin-bottom: 30px; border: 5px solid #8B0A50; border-left: 10px solid #8B0A50 ; border-right: 10px solid #8B0A50; } b { color: #000000; letter-spacing: 1px; } i { color: #FFAAC2; } u { font: 14px Mona Lisa solid ITC TT; color:#7D26CD; } a:link, a:active, a:visited { font-weight: bold; color: #7D26CD; } a:hover { color: #9D002C; } a.n:link, a.n:active, a.n:visited, a.n2:link, a.n2:active, a.n2:visited, a.n3:link, a.n3:active, a.n3:visited, a.n4:link, a.n4:active, a.n4:visited { font: 15px copperplate ; color: #8A2BE2; text-decoration: none; } a.n2:link, a.n2:active, a.n2:visited { color: #9400D3; } a.n3:link, a.n3:active, a.n3:visited { color: #8B0A50; } a.n4:link, a.n4:active, a.n4:visited { color: #551A8B; } a.n:hover, a.n2:hover, a.n3:hover, a.n4:hover { color: #9A32CD; } #page { position: absolute; top: 30px; left: 300px; width: 600px; } />
The Meadow
navigation
Welcome!
Counter started on August 21, 2009
Want to link back to me?

Hey guest! You have arrived at The Meadow, a graphics site! The graphics you will see on this page are Twilight graphics, but if someone has a non-twilight request, then there might be something else. If you would like to request something, go and take a look at the request section of this page for more info. If you have any questions, feel free to
neomail me
. And yeah, I know that most of my graphics aren't very fancy, but for now, it's the best I can do. Hope you guys like 'em though. Right now, the name is kinda lame. If anyone has a different idea for the name of my graphics site, again, neomail me. Remember, this is my work and please do NOT steal it. Thanks!
Rules
1. No Hatemail please. It's very hurtful. Think about it, how would you feel if someone told you your graphics were horrible? And don't say you wouldn't feel hurt cause you really would.
2. Please do NOT steal my graphics. That means claiming any of my graphics as your own/removing the credit. If I catch you doing this, I will neomail you, and If you continue to steal my graphics I will put you on the wall of shame. right now there isn't one. Let's keep it that way.
Updates
August 21st, 2009
I have a new blog and a new affie button today! yay! The blog features Edward & Bella in the rain+some special effects :)
August 19, 2009
Drum roll please...dudumdudumdududmdudum....My graphics site is finally up! yay! Enjoy da graphics!
Banners
Buttons
Miscellaneous
Requests
Below you will see a list of types of graphics that you currently can and can not request
Banners-yes
Icons/Buttons-yes
Userlookups-no
Petpages-no
Animations-no
If you would like to request something, please fill out the form below in as much detail as possible. I want to make your graphic as close to your vision as I can. :)

Awards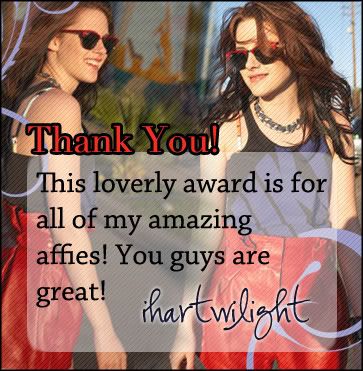 Affies
If you wold like to become affies with The Meadow, please fill out the form and neomail me, Coco, at warriorcatsfan12. Thanks!

Credits
I got this PetPage CSS from Kitty. It was tweaked by me. Get your own
here
!
I got this Homepage from
neopets.com
.