Hey...wassup guest?
I love snowbunnies, neopoints,
Hasee Bounce, and blumaroos. OOps,
forgot to menchin' comics and uneducational
stuff. That really bugs my mom!
Go to the bottom of the page and
click on me to see my room! Also,
click on my sister to see my shop!
Mom is welcome for neomails. Well
anyway, more about me...I am going
to be painted baby! I'm so excited!
Mommy takes donations. I am
collecting anything that I can
get. Just send any junk to my mom
and we will sell it. I love country
music, rap, and bluegrass. Also
if you like my page tell people
about so I might just win the
contest someday*looks up*...
Dad says that I am insane... but I beleive that Outlets will oneday take over neopia. I mean, have you seen those things? their always staring at you... *shivers*
My favorite song in the whole
wide world is… The Hasee bounce
theme song, DUH!!!
I am so proud… I've gotten to level 30!!!! I'm so smart, cuz I have a IQ of 273!!!
I go to Neoschool at Neopian Central Preschool.
When mom saves up enough… we are all going to private school!!
We will move away from our house soon.
I have problems at school.
You see, there is this big brown bully of a moehog named Mickey and he picks on me.
Nitzi usually kicks his dumb butt, but she hasn't lately because every time she does, he drools all over her.
He has a major crush on her.
I like to laugh at her and say: Nitzi and Mickey sitting in a tree, K-I-S-S-I-N-G. *Giggles*
I usually don't make it that far, by that time, the wall usually has an imprint of my face
lol, it's fine tho, we're all 1 big happy family
Sunny and I are like BFFs. She want's to be painted something punky, idk y but owell, thats her choice
Nitzi has her eye on the cloud or starry paintbrush.
But I was first with my baby paintbrush.
My life in preschool, I'm quite popular if i must say so myself, but I have a lot of friends. here I'm going to tell you about each and every one of them. ready? ok, here goes.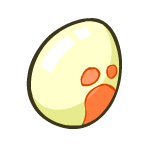 this is birdie_man_3. we call him Birdie Man for short. he was my first friend in preschool. he is a pteri and was zapped by boochi. he said he wasn't scared, but i would have been. he's cool.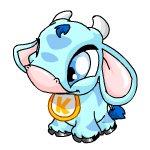 this is baby_kau_12345_1_1_1. Baby for short. she doesn't like baby kougra's because they are a little stuck up. they are sometime, we're lucky we don't have one in our class, or they would be fighting all the time.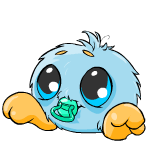 this is miss_jubby_jub_74. miss jubby, or jubby for short. shy and laid back, but still cool. we get along great.(she loves crayons too) ((yay))
Skajus!!!! he doesn't talk a lot but he still rocks. the first day of preschool, we got in trouble for drawing on the wal with crayon, owell, it was so worth it.