My Neopian Times
Hey! This is my page about my NT entries, etc etc.
Shadow Grows Up, Issue 206.
Description: Shadow was put in her pink playpen next to where Mrs. Harris was sitting. And naturally as adults do when babies are around, Mrs. Harris started patting Shadow's head and pinching her cheeks and cooing...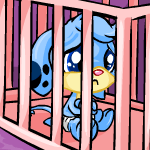 Tell Tessa, Issue 208.
Description: Do you remember that time we went out to buy some new dresses and we came across a poor, homeless, little Ixi?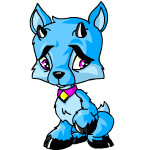 Illusen's Best Friend, Issue 209.
Description: "Oh come on, Rosy. Stop fooling around; your best friend can't be Illusen!" Oliver laughed.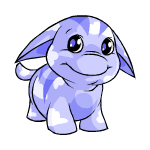 Gelert Diaries 2, Issue 216.
Description: "It's just brilliant, Diamond!" Marty beamed. "I love reading about Elwyn's travels! I wish I could do something like that!"
Star's note: If you don't know about Gelert Diaries search it in the Neopedia, it would help you understand the story!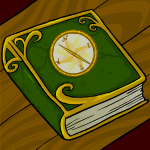 Lucky Streak, Issue 217.
Description: "It's not fair! I know you're cheating!" the younger sister, Thunder the fire Wocky grumbled. "Why else do you always win?"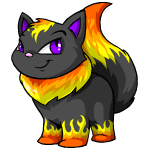 Freedom, Issue 222.
Description: Freedom means the ability to do what you want. But is doing what we want always good?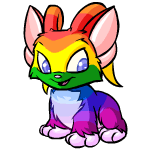 Thanks, To and From Illusen, Issue 231.
Description: Dear Illusen, You don't know me but I know you. Everyone in Neopia knows you. I'm just one lowly orange Shoyru...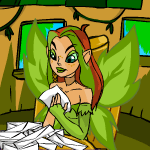 Invisible, Issue 236.
Description: As he waited for the right moment, he scratched his back uncomfortably. The costume was making him itch - he better hurry up so he could get it off ASAP...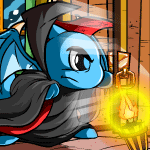 A New Day, Issue 239.
Description: She brushed the mud off the item as best as she could. It was a red notebook with DIARY printed across the front...
Star's Note: "A New Day" is a Neopian book written by Fyora. This is a story of how this book came about.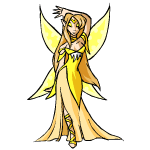 The Faerie who Rebelled, Issue 242.
Description: "Well, I won a Bottled Air Faerie!" Melinda clapped her hands.
Star's Note: Because it was the Fyora Day issue, the NT editor awarded everyone published in this issue with a Faerie Queen Negg (in my gallery). Wasn't that nice?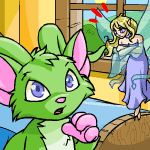 One Bar of Chocolate, Issue 250.
Description: "I'm going to buy some chocolate! Chocolate! Chocolate!" Coco sang as she bounced along the pavement...
Star's Note: This was the 250th issue and the NT editor awarded everyone published with the NT Writer avatar and a Neopian Times White Weewoo Plushie (in my gallery).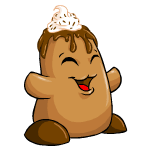 Dear Neopia, Issue 255.
Description: I feel a bit odd writing this, as I don't know to whom I am writing. I have only felt this way once before...
Star's Note: The picture for this was originally a Cybunny in an adorable sleep suit staring out of a window at night. So many people neomailed me asking why it was a Cybunny and not an Acara, like the main character that I contacted the NT editor and asked her why it was so. So she changed it to this (less cute but more appropiate) picture of an Acara.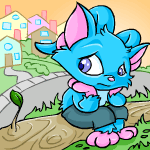 Fanmail for Jhudora, Issue 278.
Description: She shuddered at the thought of a Jhudora Appreciation Day. She didn't want to be appreciated. She wanted to cause terror and panic...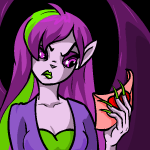 NEOPETS, characters, logos, names and all related indicia
are trademarks of Neopets, Inc., © 1999-2013.
® denotes Reg. US Pat. & TM Office. All rights reserved.
PRIVACY POLICY | Safety Tips | Contact Us | About Us | Press Kit
Use of this site signifies your acceptance of the Terms and Conditions