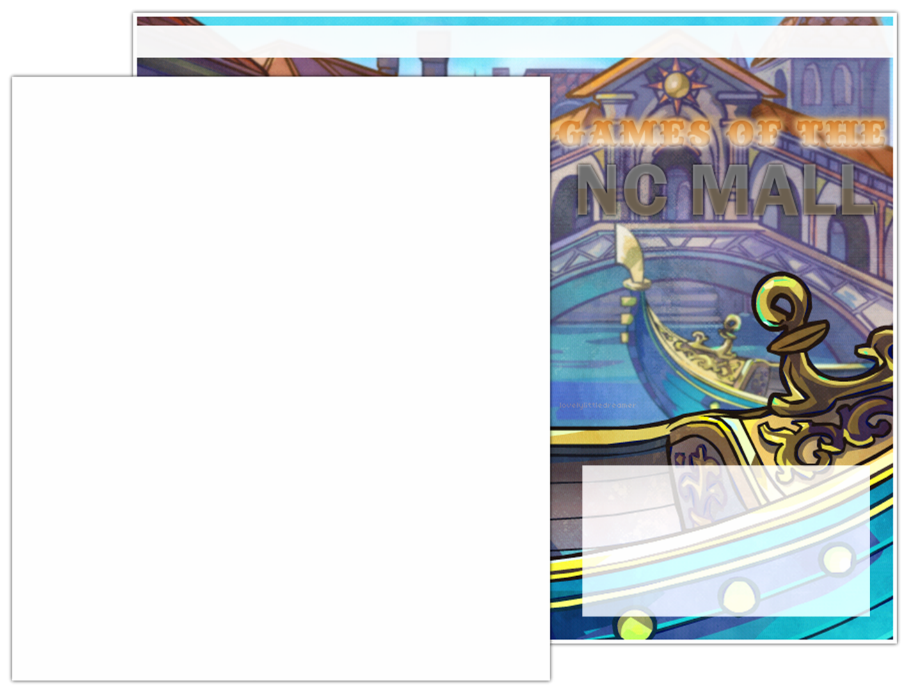 UPDATES
September 26th
Lots happening IRL. Will try to update this page over the weekend!

July 14th
New wonderclaw machine - Tropical Machine. As usual, any previews are greatly appreciated!

June 27th
New blumaroll prizes

May 21st
New wonderclaw machine - Underwater Machine. As usual, any previews are greatly appreciated!

Date Day
Updating this page with the NC Mall Suitcases as a few people have asked about it.

March 26th
Blumaroll is back. Page is updated with prizes.
Does anyone even use this guide, or do I keep it updated only for my own sake. Send me a neomail (bellaxbunny) if you do use this guide at all.

March 18th
Huzzah! New wonderclaw machine. Sorry for the late update I have been so busy. Trying to get this sorted and then off to play for my gallery!!!

February 26th
Sorry for the lack of updates, I've had quite a few RL events happening, so Neo had to take a step back. I should be getting back into it again in the coming weeks, so please keep your neomails coming in.

January 26th
HAPPY AUSTRALIA DAY!!!
Finally updated the 5 new items that JJPB released. Now to hurry and try and fix my gallery. I've never been so behind before!

January 24th
Sorry for the lack of updates, I've had quite a busy last week and am feeling a touch overwhelmed.
Castle Nox has released a new set of prizes! Hooray!

January 11th
New items have been released now! Yay!
Looks like JJPB will be releasing new items soon thanks to a front page ad.
PREVIEW HERE

January 9th
New Wonderclaw machine! Woo-hoo! Seeking pet previews for the new items if you have them please! :)

January 7th
Looks like TNT have stuffed up with the news: (Sorry TNT but the fire machine retired on September 29th 2011. Our est guess is that it's a misprint and they actually meant to put the Patchwork machine which should be the next one to retire. Can't wait for the new machine! Wonder what theme it's going to be!
LAST CHANCE! This weekend is your last chance to win exclusive Fire-themed prizes with Bigsby Shadington's Wonderclaw before the Fire Machine retires on January 9th. If you're really lucky, you can even win a bonus item! Hurry over to NC Mall today to get your Widget packs before the Fire Machine is gone! Visit the NC Mall!
Also, slightly disappointed with JubJub Power Bounce. No new items released. Surely they aren't just having 10 items?

December 12th
JubJub Power Bounce has now been released. Prize guide has just been updated. Still compiling pet previews.
Blumaroll has now rolled back out of town. Hope you enjoyed it while it lasted.

November 23rd


If you think this site has helped you out in any way, please feel free to vote for it!

November 22nd
Waiting for the votes to be counted at Down the Rabbit Hole and News Flash to see how this site faired. Have entered another SOTM competition that is due to be starting shortly. Will keep you all updated.

November 14th
Blumaroll has now been updated.
Blumaroll is back. Unfortunately I have to attend a funeral this morning, so I will update this page when I get back. Apologies for the delay, but it can't be helped. Please don't neomail me about the page OR my gallery.

November 8th
New Wonderclaw machine has been released!!! Updated info available now! Now just seeking models for the new items!

November 6th
Did a link check of all my affiliates and listers. Have also added hover text to my listers buttons to show if we are a recommended site at their page.

November 3rd
According to the news the CLOUD Wonderclaw machine is retiring on the 8th November. Rumour has it that it will be replaced with a Royal Machine. Guide will be updated as soon as we know what the machine is, and what the prizes are, and what tiers they are as well!

October 26th
-1 Affiliate. Le Value has closed down.
+1 Affiliate. Added my own NC Values page :)

October 17th
Got revewed by Third Impression and managed a score of 84/100! Not too bad at all.

October 12th
Re-listed an affiliate after they contacted me with the new link to their page.

October 10th
Got some more affiliates. Check them out!

October 9th
Requested a site review. Still waiting on one, but it's a complete in-depth one so it may take a while. Be good to see how this site fairs though!
NEOPETS, characters, logos, names and all related indicia
are trademarks of Neopets, Inc., © 1999-2013.
® denotes Reg. US Pat. & TM Office. All rights reserved.
PRIVACY POLICY | Safety Tips | Contact Us | About Us | Press Kit
Use of this site signifies your acceptance of the Terms and Conditions