The following represent some musings on my part that might help new players. Nothing special or new here. Just my thoughts and ideas.

For specific information, just click on the section name. It will bring you to the part of the page you are interested in!





Do you have specific questions or problems?







Problem 1 - I don't understand how all this works

Listen, guest, I may be old, but I still remember my first week playing in Neopets. Just the process of feeding my pet confused me. My pet was hungry, so I went to the shops to buy food. The cheap stuff was all gone (it was never really there, but what did I know) and so I purchased the cheapest items I could find. Consumed all my Neopoints, and my pet was barely fed. I went looking for games but the first ones I ran into (don't remember why) were all games of chance, requiring Neopoints to play. I did not realize:


FOOD IS CHEAP!

Buy omelettes and jellies from other user accounts by searching on the shop wiz.
THE NEOLODGE IS CHEAPER!!!

I keep my pets in the Neolodge for 5 Neopoints a day. I don't need to feed them, and NOTHING is cheaper then that (except maybe the Soup Kitchen, but earn even a few Neopoints and that option is closed)
FOR THOSE SLOW AT BASIC MATH...

Every day you get a few freebies from around Neopia! There is free jelly (or would be if Jelly World existed!) free omelettes, etc. Now the cheapest omelettes re-sell for at least 8 to 15 Neopoints, and it costs only 5 Neopoints to keep your pet in the Neolodge. This means that keeping your pet 'checked in' saves you 3 to 10 Neopoints!
FOR PEOPLE THAT WANT HAPPY PETS...

I have found that the Neolodge also reduces the rate that my pets mood decreases. I keep all my pets at DELIGHTED!, and they stay there almost 10 times longer by staying in the Neolodge. I keep them in the cheapest option - Cockroach Towers - for 5 Neopoints a day! (I tell them it is the Ritz. I never even let them into the other hotels! Don't want them to learn what they are missing!!)
WHY DON'T PEOPLE DO THIS?

There is NO negative aspect to keeping your pets in the Neolodge!

I just do NOT undertand why people will not keep their pets in the Neolodge! I assume they think that some other aspect of the game will change!? You can play games, participate in the Battledome, do anything you could as though your pet was NOT in the Neolodge. The ONLY thing I have found 'restrictive' is there have been a couple of Avatars that required me to feed my pets. Well they are so full from being in the Neolodge, I had to check them out, wait till they would eat, feed them then check them back in!

Problem 2 - What next?

Once I figured out how to play a few games...
For my page of games I play go here: 40K an HOUR!! to get some Neopoints!
(and yes, I was bad at them… More on that later) I started wandering around Neopia figuring out what was here. I made a BUNCH of mistakes (I prefer to think of them as oversights) and so rather then ramble, guest, let me note to you:


1. OPEN A BANK ACCOUNT.

You need a place to hold the miserably few Neopoints you have, and heck you get interest on the money deposited!! If you don't put it in the bank, you can get taxed on it (a very unfortunate random event), so keep that cash stashed in a safe place.
2. PUT ALL THAT STUFF AWAY.

Even a few days in Neopia will result in you collecting misc. stuff. Now that you have a bank account, you get a free safety deposit box. Put that stuff away before someone (Read PANT DEVIL)steals it!!
3. PLAY MORE GAMES.

You need more Neopoints? Play more games!. There are other ways, but we are getting to that.

DISCOVERY! - There is free stuff all over the place!

How could I have missed this!! I didn't realize there was free stuff EVERYWHERE! I now have a list of places I go EVERY day. The list below is for you to look over, guest in case there are some places you might be missing.




The National Neopian Bank.
I collect my interest (if I don't do this FIRST thing, I tend to forget, and if you deposit money before collecting interest, you lose the interest for that day!!!)

(Thanks to koolpet770 for pointing out the link was marginal!!))
Biggest Omelette in the World.
(I will NEVER spell omelet correctly again after spending so much time in Neopia)
Jelly World
Free Jelly. I know it is just a figment of my imagination, since The Neopets Team (TNT) swears it does not exist, but the imaginary free jelly I get seems so real!
Tiki Tack Tombola.
Free spin. Win Neopoints, Win Food. Maybe win nothing, but heck it's free!
The Neopets Fruit Machine.
See number 4 above. Plus you can win codestones and such. Not bad for free. (Won a Paintbrush from this thing once!!!)
Coltzan's Shrine.
Free dubloons, burnt food (Not great, but it cost nothing) and occasionally free Neopoints. Can even randomly improve a pet's stats! (Thanks to oops_2106 for clarification of the winnings!!) (sheltiesrcool1 has said that you can get a Coltzan's Negg from here! Never happened to me, but then I am the unluckiest person in Neopia!)
Faerieland Healing Springs.
Faerieland Healing Springs. I go every day even if I don't need healing. Hey!! I go every thirty minutes!! Get free potions!!! These are worth something!
Mysterious Hole
Mysterious Symol Hole. Free stuff and Neopoints (rare, but again, it's free. And you might get an AVATAR for it (More on avatars later).
Underwater Fishing.
Free food and other stuff. (After level 80, snag a Titanic Giant Squid and you can get an Avatar.)
Guess the Weight of the Marrow.
It is free, and you can win Marrow stuff that is valuable. I have only won this twice, but got items worth 20,000 np!!
Grumpy Old King.
Tell him a joke, and if he likes it he will reward you. Totally Random!! I have won with the following joke:

Question: Who - Answer: You
Wise Old King.
This is the Grumpy King's brother. A pithy fact may get you a reward as well. (Again, this is totally random.)
The Shop of Offers.
Once a day you can go here and get either 50 or 100 free Neopoints. 5 seconds worth of mouse clicks for free money. How good is that?!
Discarded Magical Blue Grundo Plushie of Prosperity.
Click on it and you might get a fabulous reward. I have never won anything, but TNT vows (in the Neopets Magazine) that it works. If its free, I try it!)
Deserted Tomb in Geraptiku.
You may find treasure hidden in the tomb. Good Luck! Watch where your are going in there! There are also traps!!
Word Scramble Issue 21
1000 Free Neopoints. (One time only!) (Answer is woowoogrub)
(User jojojajap has pointed out that as of Scramble 25, the Codestones are no longer available... Sorry...)
Word Scramble Issue 22
Another 1000 Free Neopoints. (One time only!) (Answer is pandaphant)
Word Scramble Issue 23
Another 1000 Free Neopoints.(One time only!) (Answer is yooyuball)

Thanks to froggy1994__12 for pointing out that in kindergarten most children learn cut & paste skill, and that I obviously failed!! I have corrected the link so it takes you to the right place now.
Word Scramble Issue 24
Another 1000 Free Neopoints. (One time only!) (Answer is snowmuncher)

Thanks to aquamarine56406 for running down the hall yelling 'MISSING LINK!!' MISSING LINK!!' But the kindness didn't end there! aquamarine56406 gave me good smack on the head, and a detailed update was provided, helping to minimize my obvious ignorance!!
Word Scramble Issue 25
Another 1000 Free Neopoints. No Codestone though!! *cry* (One time only!) (Answer is money tree)
Daily Puzzle
This is the 'new' main page of Neopets. Look in the upper right corner for the Daily Puzzle. If you need help with the answer, use the Neopedia or the Search Neopets feature! Easy Peasy! Hundreds of Neopoints!!
Qasalan Expellibox
Another game that is just free neopoints!! Have fun!


Sands of Time Promotion
500 free neopoints with the click of a mouse. Wait for the Hour Glass to turn once, then on the falling bit of sand. Takes 10 minutes for the 500 Neopoints to be added to you account. This link was found by bikers_charm!!! Consider: Her locating this now = 3500 Nepoints a week for you people!! (Note: She even corrected my inability to add!!!)


Find Your Voice Promotion
400 free neopoints with the click of a mouse. Move mouse around until it turns into a hand and click. This link was also found by bikers_charm!!! (She likes showing me the errors of my ways)


Jamba Juice Promotion
250 free neopoints with the click of a mouse. Move mouse around until it turns into a hand and click. This link was also found by bikers_charm!!! (I had killed it, but she confirms it is paying again!!!)


Cereal Adventure Theatre.
Fire up 3 movies. Earn 150 NP a piece! (You don't HAVE to watch them...)


The Ant Bully Trailer.
Fire up 3 times. Earn 150 NP each time! (You don't HAVE to watch them...)
Apple Jacks Promotion.
Find the hidden Neopoints and get 150 of them!!
Monthly Freebies.
On the first of each month you can go here and get 2000 free Neopoints and a food item for each of your pets.

2000 Neopoints!!! Woooo Heeeee!!! FREE!!!!
Advent Calendar.
Only available during the Month of Giving (December). Free stuff. Free Neopoints. Doesn't get any better then that!! (...the fact that I now have over 150 Poptart Plushies is NONE of your business!! (OK, the woman is a goddess!!))
The Snowager.
A giant worm of ice rests on his pile of treasure. When he sleeps, you can sometimes sneak in and grab something. You can also get blasted by the evil worm, but nothing that the Healing Springs can't solve! (Thanks to scenebean for pointing out the Broken Link - I hate when someone highlights my stupidity!!)

(Snowager sleeps at: 6:00 am, 2:00 pm, 10:00 pm NST.)
Turmaculus
He can only can only be awakened one hour a day. (Go to picovamde pet page for estimated times!!) Wake him up and see what you get. Free stuff. Increase Petpet's level. CAUTION: HE CAN EAT YOUR POOR PETPET!!! (Which can get you an Avatar!) Be Careful!
Soup Faerie.
Free food, if you have less then 3000 Neopoints.
Adver-Video game.
OK.... It's a game! It's entertainment! It's a freebie! Yes! It is all three rolled into one!! (Click on this sucker, fire up the video, open another page and do something productive! Come back, spin the wheel, collect your prize, and do it again! 5 times a day!

Note: This 'game' only seems to work in IE, Firefox for example hates it!

(Thanks to limboangel for insisting I add this to the page! A wonderful 'sales job' convincing me that I was a lump for leaving it off!)
Island Berry
1000 free Neopoints (1 time only, sorry).
Sultan's Quest (General Mills Sponsor)
Just move your mouse around the page till the red NP pops up, and click on it. 200 Free Neopoints!


Robot Game Promotion
Just move your mouse around the page till the red NP pops up, and click on it. 250 Free Neopoints!


Rihanna Album Promotion
Just move your mouse around the page till the red NP pops up, and click on it. 250 Free Neopoints!


Go Tarts Promotion
Just move your mouse around the page till the red NP pops up, and click on it. 200 Free Neopoints! (This one may take up to 24 hours to payout!!)


FireFly Cell Phone Promotion
Just move your mouse around the page till the YELLOW (yes... I said yellow!) NP pops up, and click on it. 250 Free Neopoints!


Secret Promotion
Just move your mouse around the page till the Red NP pops up, and click on it. 250 Free Neopoints!


Holly Hobbie Promotion
Just move your mouse around the page till the Red NP pops up, and click on it. 50O Free Neopoints! (TESTING PAYOUT)


Yoshi DS Promotion
Just move your mouse around the page till the Red NP pops up, and click on it. 300 Free Neopoints!


Neopets Coming Soon
Just move your mouse around the page till the red NP pops up, and click on it. 200 Free Neopoints!
Bedrock Promotion
Just move your mouse around the page till the red NP pops up, and click on it. 200 Free Neopoints!
Madagascar Movie Promotion
Just move your mouse around the page till the red NP pops up, and click on it. 250 Free Neopoints!
BBC Raven Promotion
Just move your mouse around the page till the red NP pops up, and click on it. 500 Free Neopoints!
Mask Movie Promotion
Just move your mouse around the page till the red NP pops up, and click on it. 250 Free Neopoints!
Fruit Loops Promotion
Just move your mouse around the page till the red NP pops up, and click on it. 300 Free Neopoints! (While you are there... Click on VISIT WEB SITE and earn 150 Neopoints x 3 - You do the math!!)
Narnia Movie Promotion
Just move your mouse around the page till the red NP pops up, and click on it. 500 Free Neopoints!
Pokemon Game Promotion
Just move your mouse around the page till the red NP pops up, and click on it. 100 Free Neopoints!
Petpet PSP Game
A promotion for the new PSP game that will give you 1000 Neopoints every day. Collect all 6 Orbs to get 1000 Neopoints. It takes a few minutes after you are done for the Neopoints to dribble in. Thanks to Flufferdoodle McGillycuddy for the precise instructions!

Earth Orb: Click the middle of the vortex when your cursor turns into a hand.

Light Orb: After the vortex "sucks you in", you'll receive the orb.

Air Orb: Click the button that reads "Story"

Water Orb: Click the button that reads "Downloads" and download a wallpaper. (You can still receive the orb even if you cancel the download)

Fire Orb: Click the button that reads "View Trailer" and view either the Hi Resolution or Low Resolution trailer until the end.

Dark Orb: Click the button that reads "Visit Website" and wait for it to load, then return back to the page on neopets. (website should load on a seperate window)
King Altador
If you completed the Altador Plot, there are freebies here EVERY day!! Keep going!
Lunar Temple
Go here and select the correct phase of the moon, and you win a prize! Select the wrong phase and you win a prize! I LOVE freebies!
Fashion Fever
OK. I admit it. It is not a 'real' freebie, it is a game. But come on!! Fire it up, Click on END GAME and submit your score. Nothing to do and 300 Neopoints in 5 Seconds! This isn't a game, it is found money!
Wheel of Slime
Another game requiring you to click your mouse once! Just like the Wheel of Excitement only FREE!!

(No longer on the game page, but still playable so...)
Meteor Crash Site
Looks like a new freebie giving out items! Just poke that rock with a stick and see what you get.
Play Games!!!
They are free!! Free Neopoints. No work, just play!! Come on guest!!!





Problem 3 - MORE!!! I want more Neopoints!

There is so much to buy, and so few Neopoints. What should I do? Well I think the next thing you should consider guest is to open a shop . Spend a couple of Neopoints, and make a whole bunch more. Let me explain.



1. OPEN A SHOP.

It is cheap. Only 150 Neopoints to start. I suggest you avoid making it too big at first.

(PLEASE!! I BEG YOU! DO NOT PUT MUSIC, FANCY PICTURES, A COMPLICATED (or DARK!!) BACKGROUND, ETC. IN YOUR SHOP DESCRIPTION!! YOU HAVE A LOOKUP AND GALLERY AND PETPAGES FOR THAT STUFF. DO NOT MAKE IT HARD FOR PEOPLE TO BUY FROM YOUR SHOP!!)
2. SELL SOME STUFF.

Remember that junk in your safety deposit box? Get it out of there and into your shop. At this point it is just collecting dust, so lets convert it into Neopoints.
3. PRICE IT RIGHT.

When I first started playing, I had no clue how to price my stuff. Let me make a few points here:

The Estimated Value that is shown for the item when you click on it IS NOT THE PRICE. Blue Ixi Plushies are estimated at 6122 Neopoints. I buy them for 3 Neopoints or less. A Basic Golden Nerkmid has an estimated value of 550 Neopoints. As of this writing they are selling for about 85,000.
I make large amounts of Neopoints snagging stuff out of people's shops that are UNDERPRICED by a lot! Do not be one of these people loosing Neopoints because you are just NOT PRICING stuff. Let me give you JUST ONE example (and yes there are hundreds!!).

Snowballs are common items in Neopia. They are given out a number of places including Snow Faerie Quests and Scratchcards. The most common types are Wet Snowball, Poison Snowball, Yellow Snowball, etc. Now occasionally, a user will get a Sticky Snowball or a Stone Snowball. Since they have priced Wet, Yellow, Peach, etc. and found them to run just under 5 Neopoints, they take that Stone Snowball and put it in their shop for 5 Neopoints also. You might want to check the price of a Stone Snowball on the shop wiz right now, and see if you understand the mistake being made. (If you elect not to, and keep putting those snowballs into your shop for 5 Neopoints, no problem! I will find them, I assure you!!)
Check the shop wiz for the going price.
I have been playing Neopets for a number of years now. I have enough Neopoints to keep my pets in the Neolifestyle to which they have become accustom. I price my stuff a little higher then I need to, and am patient. I know it will eventually sell. You can take my approach, or just price yours at 1 Neopoint below the lowest price you see. It will sell in no time at all.



IMPORTANT FOR NEW USERS:

Please note that the shop wiz is not 'random'. It is listing user shops in predefined groups. You need to refresh a few times to get an idea of the items price. If you do not refresh, you will only be seeing the prices for the item in THAT group!

Shop Wizard Usage':



SHOP WIZARD GROUPS:

A N 0
B O 1
C P 2
D Q 3
E R 4
F S 5
G T 6
H U 7
I V 8
J W 9
K X _
L Y
M Z

ALWAYS USE 'Identical to my phrase' NOT 'Containing my phrase'!

When I started playing, I didn't realize the difference! I saw a Branston Battlecard for 30 Neopoints, jump onto the Wiz and slapped that in!. It came back showing me they were selling for hundreds of Neopoints! I thought I had made a killing. I did not realize that the Wiz had shown me the price for a Gold Branston Battlecard.
Enter your item name (I cut and paste!) and hit enter. The wiz will randomly select a group and display the cheapest shops in the group. If there are two shops that have the same price for the item, the largest shop will be listed first. This is not enough reason for me to upgrade my shop to a larger size. I just price aggressively!
If you are looking for the cheapest price for a specific item on the wiz, refresh a few times (I use the F5 Function key!) If I am searching for Red Lupe Plushies, the first group might come up showing the cheapest priced at between 125 to 185 Neopoints. I Hit F5, and the second group might show 110 - 145 in the first few shops. If I suspect the plushie priced at 110 is the cheapest, I will either go buy it, or I might copy the the user name (Highlight, and hit CONTROL-C), then hit F5 a couple more times. If I fail to find a cheaper one, I will go to the SEARCH NEOPETS box, but in that user name I copied (CONTROL-V) and go to their shop to purchase the item!

Alternate method for 'marking' a shop with a potentially cheap item was provided to me: You are on the Wiz, refreshing, and you see a shop with a cheap price. Click on the shop link which brings you into the user's shop. Click the browser back button (or back space) and you are back at the wiz, keep searching. If it turns out the shop you 'entered' is the cheapest, simply hit the browser forward button (the green arrow pointing to the right in Firefox and Internet Explorer) and you are right back at the shop with the cheapest one, and the item is selected at the top to pick up!!
You can use up your searches and get Wiz Banned for a while if you search too much. If you are looking for the name of an omelette, use the Browse feature of Trades to find the name. Save those Wiz searches.
For maximum profit, find the Group you are/would be in and see what the lowest price is in that group. Price your item 1 Neopoint below that one. People tend to snag the first cheap one they find, and there could be a number cheaper then yours in other Groups, but if they hit your Group first, they will buy yours!
Super Shop Wizard (A feature available to Premium Users) significantly limits the number of searches you can execute and even restricts what can be searched on! I only use when I am truely committed to buy items at the absolute cheapest price, and I know exactly what I am looking for!
Minimum and Maximum price have no benefit to me. Minimum is an interesting idea. 'Gee... Let me make sure that if there is one cheaper then that, I don't see it!!'
The Shop Wizard used to support the % sign as a wild card! You could search on BLUE % PLUSHIE and start seeing BLUE IXI PLUSHIEs and BLUE UNI PLUSHIEs. They have removed this feature, so now if you enter 100% Fake Uni Mask (A real item!) it will find nothing! (You would be forced to search on Fake Uni Mask using Containing my phrase to locate one!)
If the top shop shown for an item is listing it at 10 Neopoints, and the next 4 shops show the item priced at say 500 Neopoints, you might want to consider purchasing it!! This is called WIZ SNIPING. You buy the cheap items, and sell them for more!!
RESTOCKING is the term used by Neopians to describe the process of purchasing from the NEOPIAN shops during the re-stock (a random event, about 8 times an hour). They snag the rare/expensive items then re-selling them in their shops. There are Hundreds of guides for how to do this throughout Neopia, so I am making no attempt to describe it here!!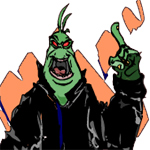 Suggestion - What shouldn't you do.

Well I only have a brief list.


1. DON"T BEG FOR ANYTHING from other user.

How did your 'need' become an obligation placed on other users? As I am writing this, I decided to jump into the HELP CHAT room for an example to show. It took 5 seconds to find one. It reads:

i] MY PET HAS THE SNEEZLES BUT WHEN I TRY TO GET THE MAGIC COOKIE ITS NEVER IN STOCK AND PEOPLE JACK THE PRICE OF IT UP TO 5000NP AND OVER!! ITS MENT TO BE ABOUT 400NP CAN ANYONE HELP ME?

Please note: The ESTIMATED VALUE IS NOT THE PRICE (See PRICE IT RIGHT above for more explanation!!) Your pet can't die. The Healing Springs is free and ALWAYS heals your pet eventually. The whining doesn't help and begging in unseemly!
2. THERE ARE NICE PEOPLE HERE BUT THEY REALLY DON"T LIKE WHINERS.

First off, remember this is a game site!! When you beg (or ASK!!!) for something you are telling the whole world "I AM TOO LAZY TO ACTUALLY PLAY NEOPETS MYSELF, WILL YOU PLAY FOR ME"?

I help when I can but I NEVER help the people that beg for stuff or ask me for things. I help the people that are trying, and are just stuck. You want proof guest? Go ahead and ask me for items or Neopoints. I will say NO!! I prowl the boards (HELP, SHOP ADS and NEWBIE mostly) and if someone is just having a problem getting it together, I do what I can to help.
3. DON'T CHEAT.

Let us ignore the ethical issues. If you don't understand why cheating is an amoral act, I can't teach you here. (If you don't understand why you should not perform amoral acts, you are doomed to a very sad and miserable life.) Let us just address the results. One of two things (or maybe both) will happen if you cheat.

-- First, you will get frozen. Frozen is when your account is shut down by TNT.

-- Second, you may lose ALL your Neopoints.

I know a guy on Neopets (let us not name names here) that got a really cool program from someone that automatically purchased stuff from users shops. He would fire up this program, it would search through every shop over and over, and when it found the items for which he had set his target price it would buy them for him. Worked Great!!! He was buying Codestones (value 5000 np) for 1000 np!! 5 days later he logged in and his shop was empty. Nothing in his safety deposit box and every Neopoint he had earned (legitimately and cheating) was GONE!!! The program sent his account access information to someone that ripped off everything he owned!! DON'T CHEAT!!
4. DON'T TURN IN MAP PIECES.

(Well maybe not the Lab Ray map pieces!!)

Let me 'splain… You collect all 9 Spooky Treasure Map pieces, and run to the Treasure Map game and turn them in. You will win some Neopoints and a few spooky food items. The value of the winnings are FAR less then the value of the map pieces had you sold them in your shop. (NOTE: Flufferdoodle McGillycuddy has pointed out that you can RARELY get something good from turning in these map pieces. It is so seldom though, that I would consider it a very poor option, considering the odds!!!)

The only maps that may be worth it (depends on YOU) are the Lab Ray and the Petpet Lab Ray. Please note that I have both, and after the petpet lab ray destroyed completely one of my petpet's I no longer use it. (You MUST first own the Pet Lab Ray before you can use the petpet one!!)
5. DON'T USE JOB COUPONS.

I decided I needed more Neopoints, so I went to the Employment Agency in Faerie Land. I saw that all the basic jobs had minimal returns, and saw that with a job coupon, I could get really good jobs that paid a LOT. I save my Neopoints and buy a Gold Job Coupon. Imagine my surprise when I earn 32,000 Neopoints on the first job I get, but the Job Coupon changes to Silver!! Each job lowered the level of the job coupon until it disappeared entirely. The job coupons are worth more in your shop then the Neopoints you will earn using them!

See BASIC JOBS below for more information on getting a job without a job coupon!!
6. DON'T POST SOME MESSAGE ON THE TRADES OR BOARDS THAT IF YOU POST 10 TIMES, THEN GO SOMEWHERE, YOU WILL GET 10 PAINT BRUSHES AND 10 BAJILLION NEOPOINTS.

First, this is not now, has never been and will never be approved by The Neopets Team. TNT has specifically said that this is a freezable offence. Second, if this was true, why aren't paintbrushes and neopoints being thrown onto the money tree by the ton?

I have NEVER figured out where these messages come from or start! Do you see one of these roll by on the trades, and decide that it must be true? Is some person telling you this? If you are ever tempted, I suggest waiting till the person posts 10 times, then neomailing asking if they got their paintbrushes and neopoints. If they say YES, I want their user name!! I could use a bunch of free stuff! (Of course after they show me the paintbrushes in their new gallery, I won't report them for fostering spamming!!)
7. Unless you are after the avatars, DON'T PUT STAMPS IN YOUR STAMP ALBUM!

There are advantages to being poor! You learn early the value of a Neopoint! I put a couple of stamps in my stamp album, and what do you know!!? You can't remove them! Unlike your Collectable Card album, which allows you to put cards in and remove them at will, stamps get stuck REALLY tight in that album. Once they are in, they are in FOREVER!

(You have got to REALLY want that avatar a LOT to spend thousands and thousands of Neopoints to fill a page with stamps!!)
8. DO PLAY MORE GAMES.

You need more Neopoints? Play more games. There are other ways, but we are getting to them.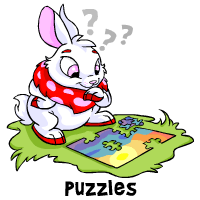 Problem 4 - I am no good at games!

I have seen it literally thousands of times on the NeoBoards. I can't earn any Neopoints because I am not good at games. If this is not the most lame excuse for not trying, then I don't know what is, don't you agree guest? How about… "I am blind, and so I can't play on Neopets. Give me Neopoints Please!!"


1. DON'T FIGHT THE GAMES!

I have been guilty of it myself, so I know what I am talking about here. The game will give 1000 Neopoints, and I only got 385. I start over. THIS IS DUMB!!! Take the points. Play two more time. Go to the next game. Would you work for someone for 3 hours and at the end of that time say to the person "There is still more to do, so don't pay me. I will come back tomorrow and see if I can get it done then?" NO!!! You would insist on getting paid for your work. TAKE THE POINTS!!

(Caveat here: If you have the Space Faerie Charm as a Premium User, you may wish to do what I do. I play all the games that I am good at first, earning 1000 Neopoints on each one UNTIL I get the Neopoint Bonus from the charm. Then I go to town on the games I do fast, on which I earn fewer Neopoints!)
2. PLAY THE FAST GAMES WITH LOW NEOPOINTS.

Fashion Fever is the dumbest game in Neopia (in my opinion. If you LOVE this game, please don't yell at me!) The maximum payout is 300 Neopoints, which pays only 900 Neopoints for playing 3 times. I play this game EVERY DAY!!. I get 300 Neopoints for 5 seconds of effort. That means in less then one minute I earn 900 Neopoints. Some of my favorite games are the personality quiz sponsored games. There is one running currently that pays out 200 Neopoints for answering 5 questions that match my personality to some singers. I just sit there and click on the answers. I don't know who the singers are, what the questions are, or which one I may be most like. I just click on the same spot and in 20 seconds I have 200 Neopoints.

The right attitude to have here, if your goal is to make Neopoints, is to focus on maximum return within the time you have allocated to play games. There are a number of really high paying fast games, but most Neopians I have discussed this with fail to see the correlation between their time and the Neopoints they earn. Some examples:

Turmac Roll Easy Peasy game once you get the hang bouncing over stumps. I used to play this every day, 3 times, for 3000 np. I don't play it as much now. Takes too long. It can take 6 minutes to earn 1000 Neopoints. If you are lucky and get an Aquaberry it is fast, but heck the only luck I seem to have is bad.

Splat-A-Sloth: Running close second with Fashion Fever as the dumbest game in Neopia. Play it 3 times a day. I earn 150 to 200 Neopoints a shot. Takes total of 45 seconds. Thats 600 Neopoints in 45 seconds compared to Turmac Roll 1000 in 6 minutes.

See the logic here?

(Note in passing: There is a HUGE number of 30/50/75/100K a day pet pages, which promise that you will earn say 50,000 Neopoints if you just click on the things suggested. What is being suggested is that you play a bunch of games!! If you need a guide to point you to where the game room is I am surprised you are able to read this without moving your lips!)

(HINT!!!! BEST GAME IN NEOPIA is playing all the way through Hannah and the Ice Caves. Then the last level; MUAHAHA is replayable on demand. I can zip through this level in 45 seconds and earn 1000 neopoints each time.)
3. GREETING CARDS/CHALLENGE EMAIL FOR POINTS.

Some sponsored games add a feature that will give you Neopoints for sending an email to someone. Either as a Greeting Card or a game challenge. My oldest son and I use each other's email accounts which we use just for Neopets and send these to each other, to get the Neopoints. (I make NO warranty this will not put you on some spam email list for the rest of your life!. That is why most of my family have set up email accounts just for Neopets!)
4. GAMES CAN BE FUN.

I play a number of games on Neopets that I really like. I am good at some earning 1000 Neopoints every time I play, and others I am terrible at. It may be considered heresy, but I actually like playing these games. I will play these when I am bored, or need a break from 'earning' Neopoints.




Problem 5 - Are there other ways to make Neopoints?

Well the answer to this one is complicated guest. I will try to be clear… YES!!!!

CHIA 23 +4 CHPS 23 +3 COFL 11 -1 CYBU 7 +1 DROO 17 +0 EEEEE 8 +2 FAER 10 -1 FISH 6 +0 HELT 151 -10 HUW 11 +1 KAUF 10 +1 KBAT 27 -3 KSON 31 -1 LDSC 38 +5 LUPE 42 -8 MPC 18 +1 MYNC 16 +1 NAKR 19 -4 NATN 19 +1 PEOP 18 +0 POWR 847 -8 SHRX 101 -15 SKBD 20 +1 SKEI 20 +1 SMUG 13 +2 STFP 17 -1 SWNC 17 +2 TAG 56 -3 TNAH 9 +0 TNPT 15 +1 TPEG 16 -1 TPP 31 -2 TSRC 41 +5 UNIB 16 +1 VPTS 16 +1 YIPP 14 -1 AAVL 6 +0 ACFI 17 +0 BB 18 +1 BOTT 24 +4 BUZZ 10 +0 CHIA 23 +4 CHPS 23 +3 COFL 11 -1 CYBU 7 +1 DROO 17 +0 EEEEE 8 +2 FAER 10 -1 FISH 6 +0 HELT 151 -10 HUW 11 +1 KAUF 10 +1 KBAT 27 -3 KSON 31 -1 LDSC 38 +5 LUPE 42 -8 MPC 18 +1 MYNC 16 +1 NAKR 19 -4 NATN 19 +1 PEOP 18 +0 POWR 847 -8 SHRX 101 -15 SKBD 20 +1 SKEI 20 +1 SMUG 13 +2 STFP 17 -1 SWNC 17 +2 TAG 56 -3 TNAH 9 +0 TNPT 15 +1 TPEG 16 -1 TPP 31 -2 TSRC 41 +5 UNIB 16 +1 VPTS 16 +1 YIPP 14 -1 AAVL 6 +0 ACFI 17 +0 BB 18 +1 BOTT 24 +4 BUZZ 10 +0 CHIA 23 +4 CHPS 23 +3 COFL 11 -1 CYBU 7 +1 DROO 17 +0 EEEEE 8 +2 FAER 10 -1 FISH 6 +0 HELT 151 -10 HUW 11 +1 KAUF 10 +1 KBAT 27 -3 KSON 31 -1 LDSC 38 +5 LUPE 42 -8 MPC 18 +1 MYNC 16 +1 NAKR 19 -4 NATN 19 +1 PEOP 18 +0 POWR 847 -8 SHRX 101 -15 SKBD 20 +1 SKEI 20 +1 SMUG 13 +2 STFP 17 -1 SWNC 17 +2 TAG 56 -3 TNAH 9 +0 TNPT 15 +1 TPEG 16 -1 TPP 31 -2 TSRC 41 +5 UNIB 16 +1 VPTS 16 +1 YIPP 14 -1

1. THE NEOPIAN STOCK MARKET I am heavily invested in the Neopian Stock Market. I try to buy 1000 shares of stock every day. (I actually have a life, and it occasionally gets in the way of important stuff, like Neopets. When I retire I will spend EVERY day here. Until then, I occasionally slip and miss a day.) I have had three different stocks go bankrupt on me, resulting in a total loss of all my investment in those stocks. This is just a warning. Repeat: I buy 1000 shares EVERYDAY!!! I have earned MILLIONS of NEOPOINTS in the stock market. (my Gallery of Moving Items was almost entirely purchased from my stock proceeds!!) It is easy. Here is how:


GO TO NEODAQ.COM.

Download their NEODAQXLS Excel spreadsheet utility. It is THE BEST tool for managing your portfolio. (Those people are geniuses!!)
BUY STOCKS SELLING FOR 15 NEOPOINTS EACH

Only buy stocks selling for 15 Neopoints each. This is the lowest price at which you can buy them. Buy 1000 shares. This is the maximum you can buy in a day. (This will take 15,000 Neopoints. If that math was too complicated, you shouldn't be investing in stocks!)
WAIT FOR THE PRICE TO RISE!

Over time the stock price will rise or fall. It does this on a random basis within a predefined range limit (some will rise to 200 Neopoints some will only rise to 70 Neopoints. The NEODAQ spreadsheet will show this.) Please note that if anyone tries to tell you that the price is moving based on trading volume (people are selling so the price is dropping for example) ask them how a stock valued at 6 Neopoints (which cannot be purchased) could go up in price!!
SELL AND MAKE A PROFIT!

When the price rises to where you would like (My minimum is triple what I paid, but some stocks I will hold until I get 500% R.O.I. (look up R.O.I. if you need to). My wife waits for her stocks to double. My two sons don't buy stocks. My daughter just paints her pets with the lab ray. I will never be able to make them greedy like me!!
SELL ALL YOU WANT TO SELL AT ONE TIME!

You are charged a fee for selling shares so sell all the shares you want to sell at one time. Don't do it in drips and drabs (Example: 3 of your stocks have doubled and you now want to sell them. Don't sell stock one, then go back and sell stock 2, then 3. You will be charged a 20 Neopoint fee for each transaction so sell all three companies at one time.)



2. CONTESTS AND SUBMISSIONS! I have won the poetry contest a couple of times. This is because I am a sensitive artistic person that is in touch with my emotions. Now shut up and listen. I was awarded some rather impressive and rare (rare=valuable) items for these submissions. You can make bank on answering Lenny's Conundrum, or winning the Neohome Spotlight. Go for it. Besides its fun. (ps: My third submission to the poetry contest did not win. I attribute this horrible mistake to an error on the part of the people that evaluate the submissions. I am SURE someone will realize the error and award me something!! Waiting… Still waiting…)

Some contests you might consider entering: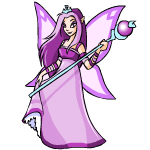 3. QUESTS! I was playing over a year before I realized there are Neopoints to be made in doing quests. I suggest the following for your consideration:



SNOW FAERIE QUESTS.

Taelia will ask for some food items, and in return will give you some items and Neopoints. I only do these quests if the cost of the items total less then about 3200 Neopoints. Around there it is generally break-even at least, but you may occasionally be given an item worth many thousands of Neopoints.

BRAIN TREE QUESTS.

The Brain Tree needs information. He feeds on knowledge the way you and I eat food. He will ask about where and when some Neopian died. There is only one way to get the information he needs. Even guessing correctly will not be enough. You must perform two Esophagor quests. The first Esophagor quest will provide you with the *when* (24 BN for example), the second Esophagor quest with the *where* (The Lost Desert for example). Return to the Brain Tree with the answers and he will reward you. You MUST enter the answer for the Brain Tree EXACTLY. (The date must include the BN part, and if the place has the word THE in its description (The Lost Desert, for example), you must include the THE part in the answer) The See below.

ESOPHAGOR QUESTS.

The Esophagor needs food, and is always hungry. He will give you information if you get him what he wants. NOTE: You will need to do two quests to get the information required for the Brain Tree. If the value of the items required for BOTH quests exceeds 800 Neopoints, it is probably not worth it. Please note that on the first quest, the Esophagor may ask for Tongue with Veggies (valued at 15 Neopoints) and on the second quest ask for some spooky food item that costs tens of thousands of Neopoints. (Note; kimmologic has pointed out that the Esophagor will only ask for Spooky Food.) I do not do Esophagor quests on their own (without a Brain Tree question) he NEVER rewards ME more then the value of the items he is asking for.

Some other players (like hobbittsy) think you CAN make NP if you keep your investment below 1,000 NPs per quest.
OTHERS.

There are other quests all over Neopia. Kitchen Quests, Edna's Quests, even quests for special Faeries. I don't do these much, but I have made Neopoints on many of them.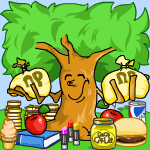 4. THE MONEY TREE, SECOND-HAND SHOPPE and RUBBISH DUMP. I don't go here much myself, since I want to leave a few things for the poorer Neopians. Free stuff!! Just click on an item. For the Money Tree I suggest that your only hope is a high speed internet connection, and even then, the best chance is to place your mouse over a spot where stuff will appear, keep refreshing (F5) and wait for something to pop up that you want. Then click on it. If you try to move around to grab the good stuff, you and a million other people are trying the same thing, so you better be fast.

The Neopian Second-Hand Shoppe is where donated clothing items go. Mostly junk stuff, but hey, it is free!!

The Rubbish Dump is less popular, and you can get some good stuff like codestones and Uffh's but they are rare, and usually only junk appears. You need to be VERY patient here to get anything good. (Note: the rumor that the Rubbish Dump 'pays out' better when more people are refreshing at it has been specifically denied by TNT, so unless you know something THEY don't know, trying 'gang refresh' has no benefit. Of course if you just like the company, go for it!)






5. SCRATCHCARDS. Ice Cave Scratchcard Kiosk, Lost Desert Scratchcard Kiosk, and the Deserted Fairgrounds Scratchcard Kiosk. This is sure to provide proof that I am the least exciting player in Neopia!! I buy a couple of scratchcards every day. I NEVER scratch them (well almost never. I have, but generally only as a whim, and then only the low value ones). I buy them and then put them in my shop to sell. Some of the scratchcards have little profit value (600 to buy a Race to Riches scratchcard, sell for around 670 †/-). Some are worth thousands and thousands of Neopoints. An Icetravaganza Scratchcard is worth over 100,000 Neopoints!!! That is a tidy profit when you get one.






6. BASIC JOBS. There is money to be made here. JUST DON'T USE JOB COUPONS.



TIMING IS EVERY THING!

First, you need to be at the Employment Agency, in the section Basic Jobs, at the right time. New jobs appear every 10 minutes right at the 10 minute mark. Get there 45 seconds late and all the good ones will be gone.
KNOW YOUR NEOITEMS!

It really helps if you have some idea of what items are selling for. A job might request 4 Blue Bandanas for example and offer to pay you 900 Neopoints for completion of the job. Now a Blue Bandana is currently selling at around 400 Neopoints, so you will take a net loss of 300 Neopoints if you don't find a good deal on the shop wizard.

Another job might request 5 Scarves, and be paying 750 Neopoints. With these running (at the time of this writing) at about 40 Neopoints, there is a nice profit to be made here.
SNAG THAT GOOD JOB!

Keep refreshing (f5) until the jobs appear, then click on one (I suggesting hitting page down, and grabbing one in the middle of the page. The ones on top and bottom will go first. It is a lot like the Money Tree. If you are not fast enough, it will show you the job, but indicate someone already beat you to it!
THE WIZ STILL WORKS!

You can now use the Shop Wizard! to locate your items! Find the cheap ones as fast as you can!
COMPLETING YOUR JOB.

You take a job that looks good and you zip around Neopia buying the stuff. Head back to the Employment Agency to turn in the items and collect your money!! When you get to the Agency, click on STATUS this time, and you will see all your pets. The active one when you took the job will have their assigned job listed. Just click on the job title and voila!! You get paid!
NOT COMPLETING YOUR JOB.

If it turns out that the job doesn't pay enough for the cost of the items, just don't do it. Note that there is a penalty for failing, so pay attention. If it is close to break-even, you might want to complete the job. If you are fast enough you get a bonus that can offset the 'loss'.






Problem 6 - More? You want more ways to make Neopoints?

O.K. A few more ways that Neopoints can be earned.


Go to THE NEOPIAN TRADING POST and check it out! I seldom put things up for trade, but I occasionally buy items from there. Generally. the only time I create a trade is when I am trying to sell an item for more then 99,999 Neopoints. Since this is the price limit allowed for shops, I put any item I am trying to sell for more then 100,000 in a trade.

But now, back to the The Neopian Trading Post.

Shopping the trading post can be approached with two different strategies.


SHOPPING THE TRADES (METHOD 1)

The first method is the one I most commonly use. I simply go into the The Neopian Trading Post, and click the Browse Button. This pops up a screen allowing you to select what you wish to browse for. I just click on Newest 20. This displays a listing of the newest trades created by users. They roll by just like auctions do in the Auction House. Look for a trade that appeals to your sense of greed and profit, and make an offer. If the offer is acceptable to the person that put the trade up, they will accept, and VOILA! You have purchased an item at hopefully a bargain!
SHOPPING THE TRADES (METHOD 2)

The second method for purchasing items from The Neopian Trading Post is to identify a specific item that you think you can purchase at a bargain. I actually look for items that are frequently under-priced in people's shops, and go browse for that specific item. I look through the trades that come up, and offer what I am willing to pay for the item. Think of this as automating the Shop Wizard search! My biggest problem with this is I am personally offended when the Trader rejects my wonderful offer. I don't know why this is! (I get over it though, when I make a tidy profit on the re-sale from the people that DID accept my offer!!)
WHAT TO OFFER

Note: I ALMOST never actually 'trade' items for items. The user indicates in their trade that they want a map piece and 10,000 Neopoints for the item they are trading. I consider the value of the item, and offer a worthless item (Blue Ixi Plushie, Bit of Barbed Wire, etc) and the Neopoints I think the item is worth. I do this for 2 reasons:

1. I am lazy. I refuse to go rummaging through my Safety Deposit Box to complete a trade. If Neopoints aren't enough, nothing is. The user wants 2 Bri Codestones and 1,000 Neopoints for their trade. If it is worth that, I will simply offer 7000 Neopoints. Let them buy their own Codestones with the Neopoints!

2. A VERY sneaky scam on the trading boards is the following:

- SCAMMER 1 has an item that is notoriously hard to sell (HTS) such as a relatively rare TCG Card. He puts it in his shop at the lowest in Neopia. Now this item could sit there for weeks or even months at the price listed. Even worse, the price could start to drop, so selling this thing NOW is pretty critical.

- SCAMMER 2 (friend or side account of Scammer 1) creates a trade of a Pink Paintbrush and indicates in his/her wish list that all he/she wants is that HTS TCG Card. You do a quick search, and there it is! And it is a BARGAIN when compared to the value of the paintbrush. You buy it, put it up as your offer on the trade, and Scammer 2 simply rejects. You are now the proud owner of a HTS item that you would never have purchased otherwise!
TRADING POST ETIQUETTE (Number 1)

1. Although you might be able to scam some poor Newbie out of some rare items, do NOT offer complete junk on a valuable trade. The person that put the complete set of Codestones up probably knows they are worth over 40,000 Neopoints, and will just be annoyed at your offer of 3 Plain Omelettes and a Toy Sail Boat. You should also be aware of the fact that TNT considers making these junk offers on trades to trick a new user out of valuable items a type of scam. You should too. (You might wish to read my section below on Scams if you have any doubts about how I feel about scammers!!!!) There is nothing wrong with trying to make a profit, but be REASONABLE here!
TRADING POST ETIQUETTE (Number 2)

PLEASE… DO NOT PUT UP A TRADE with a wish list that says FREE TO HIGHEST BIDDER. First, that means that the item is NOT free! You look as ignorant as a Chaosfish when you do this. You look DOUBLY ignorant when someone like me bids on the item, and you REJECT the offer instead of accepting another offer. Let me see if I get this right:

- Free is not free?? Highest Bidder? Too big a noob to know the difference between free and a bid??
- My offer (which was obviously the highest, but not enough) was not valuable enough to be FREE by your definition?
- You lied about what you wanted, and then reject bids that offer what you ask for! This seemed like a good approach?
- You lack the shame to even realize how slimy you are being
- You think you are being tricky and instead you are perceived as a lump

If you want at least 100 Neopoints, say so. What is wrong with being polite and honest? Have you found that these personality traits don't work in the real world or Neopia?

Try this in the Wish List:

Hi! I'd like 6000 Neopoints, and a cheap plushie!. I'm not willing to go much cheaper, but if you have an alternative offer as good or better, drop me a neomail! Thanks for considering my trade, and have a Neopian Day!!
LIMITATIONS

If the item is worth more then 800,000 Neopoints, it cannot be processed in a trade. If that is the case, you can put the item into a trade, agree to a price with someone that Neomails you with an offer (For example 1,200,000 Neopoints) and then make that person a Neofriend. You can then place the item into an Auction, with the Starting Price of 1,200,000. Click on the NEOFRIEND ONLY check box, and that person can now buy the item without risk that someone else will snag it.)


Super Secret Hint for Getting 1,000,000 np!! - It is subtle but I assure you it works.



1. DON'T SPEND YOUR NEOPOINTS!! (I told you it was subtle!)

I know you have never heard this before, so let me be the first one: YOU CAN'T HAVE YOUR CAKE AND EAT IT TOO!! This translates to: You can't have your Neopoints and spend them also. Think about it. I know it is complicated, so don't hurt yourself. I sit in the Help Board and watch over and over again players that have been on for 3 weeks complaining that they have no Neopoints and will NEVER get that Royal Paint Brush. They play games, but there Neopoints are all gone!! Where do all those Neopoints go? When I started playing Neopets, I was challenged to feed my pets. Now I earn enough Neopoints in interest from the bank to buy them just about whatever I feel like (No I am not THAT rich, but my pet's needs are few. My pets are simple, homebody little guys!)

Another thing to think about is to consider the question I see on the Neoboards every day: I HAVE x NEOPOINTS. AM I RICH? I am not sure why this is so important to people. Almost my entire first year on Neopets was spend creating galleries, building and furnishing a Neohome, saving up for a lab ray, and spending Neopoints like water. I never felt I was poor. I was having fun. Isn't that why you are here? If your only goal in this game is to amass Neopoints, there are much more interesting web sites you can go to where you can execute virtual speculation on actual stocks and bonds, or earn virtual money buying and selling property. Not only can you amass millions in these 'games' but you will also acquire skills that could help you earn REAL money. Aren't you here in Neopia to have fun? Why do you 'need' a baby paintbrush to have fun? Why do you need to have 4 million Neopoints to have fun? If you can explain this to me, please drop me a neomail!!
2. PLAY MORE GAMES.

Is this beginning to sink in any, or am I wasting my time here!!





Note on Scams - Just like in the real world, there are bad people in Neopia.



1. SCAMMERS AND WHAT THEY ARE. (Besides scum of Neopia, that is)

Let us work this through nice and logically, shall we? There are two types of people that are just too dumb and lazy to earn their own Neopoints. We shall refer to the first group as BEGGERS. (see Don't Beg for Anything). These people hardly merit attention beyond the pity we should feel for them. The second group we shall refer to as SCAMMERS. These slimy imitations of life have decided that being dumb and lazy can be overcome by simply stealing from other Neopians. Now understand, they are not stealing real things, since Neopia is a virtual world, rather they are stealing YOUR TIME. Why should they play games for 3 hours to earn 30,000 Neopoints when they can just scam YOU out of them?
2. SCAMMERS AND WHAT THEY DO. (Besides consume useful space and air that humans deserve more then they do)

They play on one of two different human tendencies to convince you to part with hard earned Neopoints and Items. Greed and Trust. Your (and my) inherent greed and our desire to trust people leave us open to be scammed. Please note however that even the most nominal amount of intellect applied to the situation should save you!
GREED GETS IN THE WAY

The first tendency they will take advantage of is greed. Most people are somewhat greedy. Who doesn't want the fancy car, big house, private jet, etc. Now greed is not so bad, but what can happen is your greed may get in the way of simple common sense. I am forever amazed when I see the following dialog on say the Shop Ad board in Neopia:

Buy the Blue Ixi Plushie in my shop for 10,000 Neopoints, and I will give you a Baby Paint Brush.

This entire scam is soooo dumb on soooo many levels I am FOREVER amazed that anyone would considered it. It must work however because scammers (Moehog droppings, everyone of them) keep doing it. Let us review, shall we?

A. Blue Ixi Plushies (or the super cheap item they are asking you to buy) are functionally worthless compared to the paint brush. If all I needed/wanted/expected for the paint brush was 10,000 Neopoints, why not just put it in my shop for that price?

B. Why do you NEVER see the following offer?: Buy the Rainbow Paintbrush in my shop for 10,000 Neopoints, and I will throw in some Lime Jelly.

C. Let us kinda of equate this to the real world. A total stranger walks up to you outside of Starbucks with the following offer: --- Purchase this rock from me for $10,000 and I will throw in a free car. No, I will not sell you a car for $10,000 and throw in a free rock; that would be dumb. You need to trust me since I am the only honest person in this whole town, and if you don't trust me, you are a fool.

Would you accept this offer? If yes, please Neomail me. I have a great deal on swamp land in Florida we should discuss. If no, then why would you accept the same offer in Neopia? I know why… GREED got in the way of good judgment.
ARE WE TOO TRUSTING?

The second tendency that scammers (Monocerous slime... They are all slime) take advantage of is trust. Humans by nature are trusting. We have to trust to function. We trust our parents won't eat us during the night. We trust our friends won't beat us up. We trust that when we loan something to someone, they will appreciate it and return the item when they are done with it. The problem tends to be that the more trustworthy you are, the more likely you are to trust others, and scammers (not sure they even qualify as humans, by the way) will take advantage of your trust.

- They will ask to borrow an item, and not return it.
- They will tell you they can't exchange the Magical Plushie they are offering for the codestone you have through the trades, so just send it to them, and they will send over the Plushie.
- They will tell you if you give them your access code, they can jump right onto your account and get you that really cool avatar.
- They will tell you their mother just died, their dog ran off with the neighbor's cat, and they are living under a freeway, so they need a paintbrush. (Thanks to lovephilli0000 for reminding me of these!!)

The thing that amazes me most about the trust thing, is the dumb things people will do in Neopia, that they would never consider in the real world. Think about it. Some total stranger you have never met before offers to go into your house and leave a million dollars on the table. Would you give this person the keys to your house? Why would you do that in Neopia? You think bad people don't go on the internet?



SCAMS I HAVE SEEN.

This is a BRIEF list of scams that float around Neopia. I assure you there are MANY more. I am using these as examples to acquaint you with the things scammers (Snot! They are SNOT!) do!



SCAM WEBSITES

They advertise on Chat Boards, Trades, Neomail and on their look-up and/or Petpage a website that offer free neopoints and items. All you need is to enter your account name and code, and wait 24 hours. Magically the items and cash appear.

Take a look at the user that is pitching this page. They have 4 painted pets? A gallery of every retired item in Neopia? A pet with battledome stats that make Borovan's pets look like wimps? No? WHY NOT!!?? If you could have everything you want, wouldn't you have something? (ps: the answer is always IT'S IN MY OTHER ACCOUNT. Well why not in this account too? Getting free neopoints is limited to one account? Notice how lies are all so convoluted!)

YOU BUY FIRST!

They tell you that if you buy item ABC for a lot of Neopoints, they will give you something much more valuable. They never agree to send you the item first. YOU must pay first.

This is just the dumbest scam on earth. DO NOT FALL FOR IT.

1. NEVER TRADE OUTSIDE THE TRADING POST!! EVER!! NEVER!!!

2. If item is too expensive for the trading post, use the auctions (See: LIMITATIONS under TRADING POST above)

3. This is why it is SUCH a bad idea to agree to buy a painted pet from someone! Think about it...

TNT IS ASKING FOR ACCESS CODE/PIN

You get the amazing Neomail (or email for that matter!!) from someone that claims they are from Neopets. They imply you have broken some rule/will have a disaster if you fail to reply by sending them your access code and/or PIN number.

TNT RUNS THE SIGHT! THEY HAVE BIG SERVERS WITH BIG DATA BASES! IF THEY WANTED/NEEDED YOUR ACCESS CODE, THEY COULD JUST LOOK!

EX-NEOPETS EMPLOYEE or FRIEND/FAMILY MEMBER CAN GET YOU SUPER SECRET/SPECIAL ITEMS.

I have received about a dozen times the following Neomail:

Hi! My Aunt/Uncle/Cousin/Brother/Mother/Second Cousin on My Mother's Distaff side works for (did work for) Neopets. If you send me information that will let me get into your account I will use the secret super dooper neopoint generator/item creator and every dream you ever had for items/points in Neopia will come true!

1. LOOK AT THEIR ACCOUNT?? IMPRESSIVE?? ALL PAINTED PETS? GALLERY TO DIE FOR? THINK ABOUT THIS!!

2. WHY YOU? THEY RUN OUT OF FRIENDS AND FAMILY?

3. USE SOME COMMON SENSE!!

THE TRADING POST IS DOWN

I have a full set of the Lab Ray map, and all I want are three codestones. Now I can't use the trades because the tidal forces of the space time congruence running through the entire universe is adversely effecting my PC. Just send those codestones to me directly, and I will send you the map pieces. *Since the trades are NEVER down, why are they down for you? And if they are down for you, why is ANYTHING in Neopia working? GET A LIFE!!

*User lazzamf has reminded me that there was ONE TIME that the Trading Post was down. TNT took it down for 4 days to squash some scammers. I stand humbly corrected! None the less:

NEVER TRADE OUTSIDE THE TRADING POST!! EVER!! NEVER!!! (If it is down - WAIT TILL IT COMES BACK!!!)

ACCOUNT 'SITTING (Thanks to vladimira for reminding me of this one!)

A junk trade is put up on the Trading Post (Since posting this on one of the Chat Board will get the scammer frozen faster then a cyrogenic immersion tank) is the following:

Need someone to babysit my pets. I'll be gone for 2 days. I just won [enter some form of jackpot] and will pay you [enter number of neopoints]. Neomail me if you are trustworthy enough."

You send of a neomail and get this response:

Thanks for doing this. As you proably know you will be petsitting for 2 days i have just won the kisko or something like that scratch card jackpot so i have over 1 million on my account and i expect you to not touch this since you will be getting paid 200,000 for security reasons i will need your accountpw it wont be used it is only to see if ur trustable. I would also like you to play all the games i expect you to stay o my account for at least 1hour a day thanks.

1. This is against the rules, even for a real friend/family member. TNT specifically forbids multiple users on an account.

2. Why do they need YOUR access code, and how will this 'help'? Assuming you have NOTHING, they are still at risk! (If you don't yet get what is going on here, I suggest you get off of Neopets now! You are doomed to loose your account!!)

3. The Neolodge down? You want to earn some Neopoints while you are away? Invest in the Neopian Stock Market!!!! (I do!)

4. Play all the games?? ALL OF THEM??? 200,000 Neopoints ain't enough!! Thats HOURS of work!!

5. Check out the account! Does it look like it even merits being watched over? How is it that 50 month old accounts, with 4 painted pets, massive and expensive galleries, full Neohomes and shops brimming with valuable items NEVER need account sitting, but some Noob's account with nothing in it is so 'valuable' that a day away from Neopia will risk on-going success???!!!!?

NEVER, EVER, FOR ANY REASON GIVE ANYONE YOUR ACCESS CODE! EVER!!

NEOFRIEND ONLY AUCTIONS

If you pay 20,000 Neopoints for this Pile of Dung in my shop, I will make you a Neofriend so you can bid on that Neofriend Only auction I have going for a 1 Neopoint Pink Paintbrush!

Now lets see...

1. I LOVE and CARE for my Neofriends SO much, that I am offering an 800,000 Neopoint item to them functionally free!! (I am NOT giving it away of course! I don't LOVE and CARE for them THAT much!)

2. For 20,000 Neopoints YOU TOO can be one of those Neofriends I LOVE and CARE for so much!

3. And look at how many Neofriends I have!! That Pink Paintbrush is STILL only 1 neopoint! (IS THIS NOT A CLUE!!!!!!!!)

4. You of course won't be mad when I fail to accept you as a Neofriend and you don't get to bid on the paintbrush. I DO HAVE STANDARDS!!! (Beyond the 20,000 Neopoints you just wasted!!)

JUST DON'T DO THIS!!

NO YOU WERE NOT HACKED!

If you were hacked, then some hacker REALLY screwed up!! If I could hack into Neopia, I think I would go for Donna or Adam's account before I took a swipe at YOURS.
RULES TO LIVE BY IN NEOPIA

1. Set up a more complicated access code. Use the title of your favourite book combined with the middle 4 digits of your zip code. Use Upper and Lower case in the title. Use spaces.

2. Tell NO ONE your access code. Give no Hints! If one of your 'friends' asks for it, tell them friends don't ask that of friends!

3. Turn the PIN (Personal Identification Code) on for your Shop, SDB, Bank Account, EVERYTHING! (Use a number you will never forget and can look-up with some ease) - Your IQ times 2 (or .5 as the case may be) - Last 4 digits of your school street address, backwards - Pi devided by 3 to the 4th decimal place - Your former address street number - SOMETHING NO ONE WILL GUESS

4. NEVER EVER GIVE YOUR ACCESS CODE TO ANYONE EVER NO MATTER WHO THEY ARE (OK. I can't tell you to refuse your parents, but no one else!!)

5. NEVER EVER GIVE YOUR ACCESS CODE TO ANYONE EVER NO MATTER WHO THEY ARE (Again!!! Still!! I mean it!)

6. IF you log into Neopets on a School or Library or friends computer, remember to LOG OUT of Neopia!(I would also clear the cookies off the machine!!)
FINAL COMMENT TO SCAMMERS (They never read this part before they try to scam me! PROOF THAT SCAMMER DOES NOT EQUAL SMART!!!)

A. I do not report fools. Go ahead and post your message on 10 different boards hoping for paintbrushes and Neopoints when you are through. The truth shall reveal itself. Try not to feel dumb, and just chalk it up to an obvious learning experience.

B. I DO report anyone I suspect of trying to scam Neopoints from anyone. If you don't want to get reported by me, don't try to scam anyone. Heck!! I hunt you people down! (We all need a hobbie!!)

C. I usually try to torture the scammer before I report them. I demand to see the paintbrush that they are giving away. I ask to have the Jelly Bed put into a trade. I keep asking. When they finally run away, as they ALWAYS do, THEN I report them. (There was ONE exception in over two years. Some really nice Neopian was giving away paintbrushes. It 'sounded' like a scam to me, so I asked to see the paintbrushes. 30 seconds later they were in a trade so they could be seen. She did not hesitate, whine, get sarcastic, complain or get defensive at all. She put them in a trade for the world to see instantly!! I apologized for doubting her and she gave me one of the brushes. I of course returned it, and complimented her for being both honest and nice!!)

D. I REALLY love the ones where you (stupid, ignorant, smelly, pox ridden pile of Grarrl vomit) scammers request a Neomail to 'get the secret'. I ALWAYS jump in and send a Neomail asking for the free thing/neopoints/whatever. When the scam starts, I of course save all the neomails, so when I report you to TNT, I have a really nice trail of evidence!! Keep it up!! (See!!! Scammer might actually = DUMB!!)

E. I ALWAYS report anything I feel is obscene. My children play in Neopia. There are a million other places on the internet you can be dirty and disgusting. Go there, if you need to.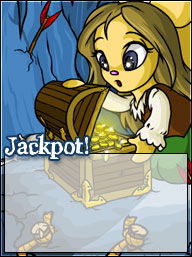 Saving Neopoints! - A few different strategies for saving neopoints.



1. THE 10,000 NEOPOINT RULE.

The idea here is every day, play games, and when you have earned 10,000 np, stash that in your bank account. The rest you earn that day is your's to spend.
1a. THE 10,000 NEOPOINT RULE - ALTERNATE

Simply establish a budget for the day for some project (Expanding your Neohome or adding to your Gallery) and spend the budget. ALL the rest goes into the bank.
2. THE ROUNDING RULE

You go to your shop till, and discover you have 3,279 Neopoints. Pull it out and shove 3000 into your bank account. That leaves you with 279. Buy a toy for your pet, shop for an omelette, you get the idea.

Play some games. You stop and see you have 4,895 Neopoints. Put 4,000 in the bank. That leaves you with 895 in hand.
2a. THE ROUNDING RULE - A NOTE!

This is a wise thing to do anyway. There are a number of BAD random events that can result in you losing a bunch of Neopoints if you are 'holding' them. Putting all cash in the bank as you earn it should ALWAYS be a priority. I only pull Neopoints out when I am going shopping for stuff.
3. THE 'GOAL' METHOD

Set a goal, like 100,000 Neopoints. Start saving. (Just playing games should get you to that goal in less then 10 days, by the way!. Now Set a new goal, like 120,000. Buy stuff, re-stock, play some games, etc. Don't drive yourself to frustration reaching the goal, it will happen. When it does, set a new goal, like 140,000. Never spend Neopoints to bring you bank balance below the prior goal!!
4. INTEREST INCOME TARGET

As your Neopoints increase, this is a great approach to help you 'keep your eye on the prize'!! Go to the bank and check out your daily interest. (I cannot tell you HOW thrilled I was when I finally got enough Neopoints in the bank to earn 100 Neopoints a day!!) Now, set a new target. If you are earning 100 Neopoints each day, set a target for something like 200! Start stashing those Neopoints!! Watch as you get closer and closer! Finally you hit the goal, and you have almost DOUBLED your wealth. Set the next level. Keep going! Get Rich!

Macro Economics 101

I have seen it on the boards a thousand times: WHY IS This Item SO OVER PRICED?

The context of this complaint is usually around things like medications for sick pets(because SO MANY Neopians have failed to learn that they can cure their pets at the Healing Springs for free!) or referenced to Morphing Potions and Paintbrushes!

As I discuss in the section above on opening a shop, the value that is identified for an item is NOT it's real value. In Neopia, as in the real world, an item's true value is based on two key factors:

A - Availability (How easy is it to get one)
B - Demand (How many people want one)

Let's me explain:


SUGGEST PRICE IN ITEM LOOK UP IS NOT ITS VALUE!

1. As I discuss in the section above on opening a shop, the value that is identified for an item is NOT it's real value. In Neopia, as in the real world, an item's true value is based on two key factors:

A - Availability (How easy is it to get one)
B - Demand (How many people want one)


EXAMPLE 1

A Basic Golden Nerkmid has an estimated value of 550 Neopoints. Now we ALL KNOW that The Neopets Team would NEVER lie to us! (These are the same people that claim Jelly World does not exist!!) So this MUST be it's value. The fact that they are as rare as hen's teeth, can generally only be acquired through a random event, and hence are very desirable to people that want the associated avatar or to collect them SHOULD HAVE NO BEARING on the price! RIGHT?

Now, a Blue Ixi Plushie on the other hand IS worth something!! Its estimated value is 6,122 Neopoints! Heck... 50 of those babies will get you over 300,000 Neopoints!! The fact that there are hundreds of thousands of them, you can get one in every Newbie Pack, should not change this! RIGHT?

COME ON guest !! Use a little common sense here!!
EXAMPLE 2

We find some land in the middle of a huge agricultural center, and plow the field (The land, the tractor, the fuel to run it all costs money!). We plant the seeds (Seeds cost money!), water the soil (Water costs money!), weed the crop (Paying people to do this costs money), harvest the crop (People, machines, fuel... money....) and we have 50 acres of Brussle Sprouts. These sell in the stores for 59 cents a pound!!! Why? Well, there are gillions of Brussel Sprouts, and they are just not the most popular item in the produce bins!! (I actually like them, but what do I know!)

Now the fact that the farmer put a price on these of 100 dollars a pound does not change the fact that they are going to sell for 59 cents! If the farmer DOES price them at his road-side stand for 100 dollars a pound, they will turn into mulch before one pound is sold. Who will pay 100 dollars for something they can buy for 59 cents??

Alternatively, diamonds are nothing more then hunks of carbon that sat under rocks for a long time. Dig a trench, pull them out and they should sell for what? A couple of bucks?
THIS IS NOT THAT CONFUSING!

This concept of economics seems to simply elude some Neopians, and I am at a loss to explain why!! I have also found that general dissatisfaction with pricing only works ONE WAY! I have NEVER seen a posting on the boards along the lines of:

- - You people are WAY underpricing Sausage Omelettes!!! It is SO UNFAIR that this is happening! The Estimated Price is over 200 Neopoints, and I REFUSE to pay less!! Someone get in their shop RIGHT NOW and raise their prices so I can buy some!!!
I HAVE AN OFFER YOU CAN'T REFUSE!

You disagree with me guest ? Fine!! I have an offer YOU WILL LOVE!!

I have a BUNCH of Blue Ixi Plushies. Each one estimated at over 6,000 np EACH!!! I am willing to trade these ten for one for Basic Gold Nerkmids (valued at a miserable 550 Neopoints!!) Let us do some math here, so you can see what a FANTASTIC offer I am making you!!

10 Plushies: TOTAL VALUE over 61,000 Neopoints
1 Nerkmid: TOTAL VALUE 550 neopoints

You will be ahead over 60,000 Neopoints here!! Now I don't know about you, but thats some profit, in my opinion!

Just drop me a Neomail, and I will put up 10 trades with this offer for you!! Think about it!! 600,000 profit in 5 minutes!! Heck I will put up 100 trades if you like. Thats 6 Million NEOPOINTS for YOU, guest!!

(If you are even tempted to consider saying yes to this offer, you need to start at the top and re-read this section!!)

Snowager Times:
06:00 NST
14:00 NST (2:00 pm for Americans!)
22:00 NST (10:00 pm)



(NST = Neopian Standard Time which for some UNKNOWN reason seems to synchronize exactly with what ever time it is in California!!!) Snowager - Direct Link

Hidden Tower Location:
Hidden Tower - Direct Link


Location is in Faerie City on the left side of the castle. Just move your mouse around there a little, and you will see when it turns into a hand. Click there!!
okie_gal_40 has pointed out that you cannot get there if your account is less than 4 months old. TNT implemented this change to minimize scammers use of the tower!! Sorry. It is a wild internet, and there are bad people here too...

Remove Account:
Form to Remove Account - Direct Link


I am not sure why you would do this? Don't like your user name? Come on!! Keep playing!

Sick Pet
Healing Springs - Direct Link


Do not buy medicine for a sick pet!! You can take your pet to the healing springs every 30 mintues. I assure you that eventually your pet will get healed. Please note that pets cannot die, so there is no rush!!

How do I get to the Petpet Lab Ray
Treasure Maps - Direct Link


PREREQUISITE

You must first have access to the original Pet Laboratory. You get this by collecting the 9 different Lab Ray pieces (A full set is currently selling for over 900,000 np). (Thanks to lesliewolf10 for pointing out how outdated my pricing was!!)
REALLY!

If you have not already found and turned in the original lab ray pieces, when you go to the link provided you will not even see a choice for the Petpet Lab Ray.
GO BACK TO WHERE YOU TURNED IN THE SECRET LABORATORY PIECES

If you collected all 9 Petpet ones, not realizing this, don't feel too bad. I stopped taking my petpet's to the Petpet Lab Ray when it zapped one of my petpets into oblivion (gone forever!! totally destroyed!!).




How do I cheer up my pets?

Below are the mood levels for a Neopet:



Depressed
Very Unhappy
Miserable
Unhappy
Content
Happy
Cheerful
Extremely Happy
Joyful
Delighted!



There are two random events that can occur if your pet is unhappy/miserable (or worse) long enough:



- It will turn blue (Not a great thing if you just spent a bunch of Neopoints painting your pet!
- If left miserable and blue it can turn red!
To improve your pet's Happiness Level do the following:

1. First, your pet will get progressively less happy when it is sick. If your pet is sick, take it to the Healing Springs until it is healed.

1a. Taking your pet to The Merry-Go-Round at Roo Island will improve it's mood when it is sick. I have found that it will go up only one level using this method. (Cost=50 Neopoints!)

1b. A Smiley Negg will also improve your pet's mood a level when it is sick, but come on! They cost thousands of Neopoints!

2. Once your pet is healed, go buy a cheap toy or two. I like keyrings, kazoos and cheap plushies. You only need one really, but I spend all of 30 Neopoints purchasing a couple in case my pet decides he/she does not like the first one.

3. Once you have the toy, click on it and in the pull down box choose 'Play with PETNAME'. Select the pet that is less then Delighted! and click SUBMIT.

3a. A little window will appear that says something like: PETNAME says 'Thanks, I was really bored.' DO NOT CLOSE THIS WINDOW! With this window open, hit F5 (Refresh) about 10/20 times. Your pet will become DELIGHTED! in no time!

4. Neomall - There are now items for sale in the Neomall (this requires you to purchase (WITH REAL MONEY) Neocash) items that when fed to your pet improve their mood. I have not tested how many levels it will go up, so if someone knows could they let me know!

NOTE: I have found that keeping my pets in the Neolodge results in them taking 10 times as long to move from Delighted! down to Joyful. An other reason to keep your pets 'checked in' to the Neolodge!!











How can I transfer Neopoints

FIRST: DO NOT DO THIS in lieu of a trade!! This is for giving someone a gift!! (Or supplying one of your side accounts so you can make the Neolodge payments!)


1. Have person to whom you wish to transfer the Neopoints put something (Bit of Barbed Wire - Value is about 1 Neopoint) in their shop. Have them set the price at amount you want to xfer (Max=99,999). Buy it.
2. They put the Bit of Barbed Wire in a trade. (Max=800,000 Neopoints).
3. Put item in an auction. Item must be selling for more then 200np. Set the minimum bid to the amount of Neopoints you wish to transfer. If someone else wants to buy that Race to Riches Scratchcard for say 900,000 Neopoints, let them!!! (No limit!)

I'm bored with Neopia! There is nothing to do!

FIRST:

If you are have been 'playing' in Neopets for 4 months spending what time you have here on the Newbie board participating in board topics like: Tell ma ur name and I11 tell u hoo u r goen to marry… well this section is not for you. Of course you're bored! You joined a rather rich and comprehensive virtual world called Neopets and you are using it chat with strangers about meaningless things! Wrong medium. There are dozens and dozens of places on the internet where you can chat with people, and you simple chose the wrong site. Sorry.

SECOND:

This section is for the people that have been playing a while and have found they have run out of things to do. I get there myself some times! OK… I am tired of re-stocking my shop and one more round of Snowmuncher and I will scream!! What is there to do???!!!! This is a list of some ideas for you to consider. Glance through. Maybe there is something you have overlooked in the complex world that TNT is constantly enhancing and you might want to give it a try!!


Learn HTML or CSS

I am no expert AT ALL!! I know almost NOTHING about HTML and CSS, but every bit I do know I learned here in Neopia. I use the rudimentary skills I do have to built pet pages, edit my look-up, enhance my guild. Give it a try! I was so proud when I figured out how to turn an image into a hyper-link!! Play! Have fun! Start simple!
Create, expand and enhance your shop

You should already HAVE a shop! Best way (after games) for a newbie to earn a few Neopoints. But now that things are slow for you, consider enhancing and expanding this! Add whole item groups! Specialized sections (Maps/Codestones/Non-Purple Items/Etc.)

PLEASE!! I BEG YOU! PLEASE – If you have done so, now would be a GREAT TIME to remove all the fancy artwork, music, background, 'What petpet are you' and other useless links from your shop. I believe my shop is RIGHT ON THE EDGE with a link to my gallery!! Do you think American Eagle sets it's web site up so it's hard to buy from them??? Don't mess up the chance of selling stuff by making your shop a showcase for your HTML skills! Move all those fancy graphics onto your look-up or a pet page!!
Start or expand your gallery

One of the truly impressive aspects of Neopia is the huge number of items that TNT has created. These items range in usefulness from items that serve no purpose but may make a great gift, to items you can use to increase your pet's stats! Find some category of item and start collecting them! Show this off to the world! I have two galleries. I work really hard on one keeping it 'current' as TNT adds new items to this category. The other gallery I have will never be complete, but I enjoy adding things as I find them! Consider these ideas as fodder for thought:

Every yellow toy and plushie in Neopia
Every non-green item in Neopia
Every item with the letter Z somewhere in it
Items you have snarfed from the Rubbish Dump
Items worth more than 1,000,000 NP
Items worth less than 10 NP
Healing Items
Poison or 'bad' items
Every item with the letters CAT somewhere in them


Find SOMETHING you love and start collecting and displaying!
Neohome?

Got Neohome? Well get building! Look at some other user's and get ideas! Then go to town! Build, expand, add, furnish, decorate, enhance! Have fun! Theme rooms, fun rooms, The Garden of the Dark, Happy Foofoobunny rooms!! Look back at some of the Neohome Contest winners if you want to see just how complex you can make this!
Avatar Collecting

If you have been playing for more than 10 days you MUST have a couple of 'secret' avatars! Add to this! Expand it. I would note that unless you are a multi-multi-millionaire, you do not have them all (and if you missed some plot lines, you will never have them all!) but you can certainly go to work increasing your collection!
Private Collections

My SDB (Safety Deposit Box) currently runs just under 200 pages of items. (Yes!! I know!! It is a sickness…) But if you are bored, go out there and see how many items you can gather! Start simple: Omelettes, 2/3 Omelettes, 1/3 Omelettes. Move up: Every Gnorbu Plushie, then every Kiko Plushie. Move up again: Every Codestone (regular and red), Every Bottled Faerie. Get the idea! (When you get bored with this, the items might be worth something in your shop…)
Help Chat

You're bored because you've done it all! Nothing new under the Neopian sun! You are an expert at every game, have every trophy that can be had, and you log in to Neopia every day hoping that a new plot line has been created, this time requiring the minimal task of creating life by assembling amino acids into polymer chains randomly until a protein forms.

Put this knowledge to work for the betterment of the Neopian world! Go to the Help Chat Board and help a newbie! Heck, I still go there and ask questions about stuff I am learning or haven't done yet. Fun to help! People are generally appreciative of your assistance! Nice when someone sends a thank-you Neomail!
Guild

I played on Neopets for 2 years and NEVER understood why someone would create or join a guild. Whole idea eluded me. I now have a guild I created that I am VERY proud of! We are a small but fun and active group. Someone is ALWAYS chatting on the message board, and we change the theme hourly as the whim overtakes us!

Join one and say hello! Join one and participate! Join one and help! Support the guild and get on the sub-council! Work hard to be helpful and expand the guild and get on the council! Change the guild for the better! Have some fun with the people on the guild!
Trophy Collecting

You have every trophy there is to be had in Neopia? No??!!! Well why not try! Submit poems till one gets published in the Poetry Contest, and get the trophy. Play Turmacs Roll till you get a score of 9,000 and get the trophy!
Collectable Collecting

Gallery complete? SDB filled to the brim? How about that 'stamp' album and Collectable Cards? I don't collect items in my 'stamp' album (which is more than stamps by the way!! Go look!!) but I do occasionally add stuff to my Collectable Cards! Start hunting down those bargains and super rare stamps, coins, coconuts and get those albums filled up!
What's YOUR Neofriend count?

I am a TERRIBLE Neofriend. I almost never initiate a Neomail, but I respond to (almost) everyone I get! I have hundreds and hundreds and hundreds of Neofriends (there are users out there with THOUSANDS!!). I have so many I periodically delete the ones that have not logged in over 100 days, just to keep the list under control.

Why not add to YOUR Neofriend list. Go on the Newbie Board *shudder* and invite a few friends! Help on the Help Chat and get a few hits. Start 'friending' every member of your guild!
Screenies!!

Need a hobby? Something new? Consider creating screenies of stuff in Neopia! The Newbie Board *shudder* affords a fertile harvest of inane, ignorant, funny and ludicrous statements which will enhance any petpage. Alternatively, screenies from any area of Neopia can be fun.

My next Screenie topic I think:
Snapshot the Trading Post wishlists that indicate the items in the trade are FREE!! Then make an actual offer on the items! Snapshot the person closing the trade, since they lied. I will add the neomails where I ask "If FREE wasn't what you really had in mind, what WAS it you wanted?" I LOVE the answers! NO SENSE OF SHAME!! They just ignore that they lied, and say stuff like "32,000 Neopoints would be good!!"

Note to TNT: You need a script running! Works as follows if you need a process definition:

1. Read wish list – Evaluate Statement for context – Search for string:
-FREE(ignore case)
-FREE OR BEST OFFER (ignore case)
-FREE TO HIGHEST (ignore case) *I would auto-suspend right there…*
-Etc.

2. Write Trade ID to index
- Retain User Name for ease of scipt

3. Event Test
- Trade closes as accepted on a bid
--Delete from index
- Trade closes, no bid
--Delete from index
-Trade closes with bids pending
--Delete user (I know… You won't but these people are one step away from scammers…)
--Delete from index
Get published!

Can you write? Got a small but vibrant creative urge hidden somewhere deep? Write an article for The Neopian Times. Write a poem for the Poetry Contest. Create a Neoadventure. Draw some comics for the Times. Submit some art to the Art Competition. Show the world your creative side!
Enhance your pet's stats

Visit Borovon's look-up and consider the status of his five (yes, I said 5) pets! Your pets have stats like that? Why NOT?? YOUR BORED!! Start cracking!! Train those pets! Read to those pets. Increase their level, IQ, Hit Points, Everything!! Max those pets out! (Let me know when they're done!! I want to see!!)
Battledome!

Gallery complete… CHECK! Neohome can't get any bigger… CHECK! Collected every stamp in Neopia… CHECK! OK then… Why are you not taking over the Battledome? Train your pet to be a machine of destruction! Arm it with the most awesome weapons known to pets! Send it in there. Start by smacking down every character in the '1 Player' group then challenge some REAL pets, with REAL weapons and stats! Glory! Fame! Adorations! Poverty shall be yours!!!
Diversify Investments

You a restocking genius? You have restocked every morphing potion Kauvara puts on the shelf? OK. Start buying stocks, and investing in rare books.

You have size 600 shop you have stocked from great buys all around Neopia? Learn to restock. There are only like 10,000 guides on how to do this, and all it takes is practice (a high speed connection helps…) Get SUPERRICH!

Bored with restocking and searching shops? Try Auction Sniping! Snag some great bargains. Get the rhythm of the auction speed and snag some great bargains.

Looking for a more leisurely processes? Visit the Trading Post and start making offers on items! Put in 10 bids on rare items. Maybe 4 get accepted. Give it a try!
Hunt a Scammer!

We run periodic contests in our guild for this! Something to do between Neopia Plots. Go to the Newbie Board and Shop Ad board and look for the scammers! If you don't know what these are, you need to re-read the section on scams in this page!!!!!!

RULES:

1. Must PROVE the scam. (This gets harder with the scam level. Basic Scams just 'prove themselves'!!

2. SCREENIE the scam. (Proof it existed)

3. Report the scam. (No scam shall be left un-reported!)

4. SCREENIE the frozen account. (Proof of the report and that it was a scam)

Points based on scam complexity, so depending on your 'level' you want to take down the complicated ones! Leave the basic scams for the beginning hunters in your guild!

Basic Scams:

Give me your access code, and I will get you 10,000,000 Neopoints'

Go to this URL, enter the data and in 24 hours you will get every item you every imagined'
----Point per scammer: ONE---

Intermediate Scams:

Giving away a Bajillion Neopoints! Neomail me' (Requires you Neomail them, making sure your Neomail does NOT look like begging – I begin mine with 'Saw your post about XXX and was wondering how…)

Buy the Bit of Barbed Wire in my shop for 10,000 NP and I will give you a Paintbrush' (Harder to get frozen. Luck here. TNT tends to give these people a warning for this if it is their first 'snag' so you need some 'luck' that this is a 'multiple offender'!

Want this avatar/trophy/paintbrush/anything' (Again, you have to Neomail them to get the neomail where the ask for your access code so they can get into your account and rob you blind!)
----Point per scammer: FIVE---

Advanced Scams:

Trading Post swaps. (Puts up a Paintbrush, 'messes the trade up', shoves a plushie PB into the 'replacement' trade. (ps: Not sure how TNT reacts on this one! I have reported 4 of these. Two frozen. Two not. I suspect they give the users at least one 'benefit of the doubt' for a possible mistake. Not sure, but would appreciate someone that might know providing details.)

Neofriend only Auctions 'If you buy the Bit of Barbed Wire in my shop for 20,000 np, I will make you my Neofriend and you can participate in that 1np auction for a paintbrush.' (The 3 I have reported all got frozen, but I am in doubt about TNT's reaction. Any insight?)
----Point per scammer: TEN---

NOTE: No need for a guild for this activity! I garner quiet joy and a feeling of self-satisfaction from this hobby!

Here are some links to other excellent pages in Neopia. If you would like, you can copy and paste my link somewhere as well. I would appreciate the promotion!!




demon_iv's Guide to Guides!


Tiambo's page on Neoboard Etiquette - Direct Link

Kalais' Condensed Neopian Times (Some nice points of clarification of rules here!) - Direct Link

Kailek's Page of Handy Links (Easy page to use to get to where you need to go!) - Direct Link

Neo_bori's Game Page (A comprehensive listing of games past and present!) - Direct Link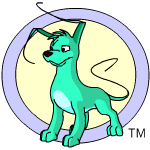 Click here for some screenies!



Need a puzzle?



Poetry Shop Click here to get a custom made poem to your specifications!! A wonderful service that will enhance any pet page, gallery or look-up!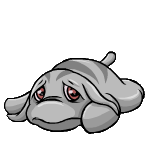 Do you need some help creating the perfect Petpage Application to adopt a pet? Look no further!! Contact Litatili by clicking on that poor sad Poogle, and neomail her! She creates custom pet page applications for users that need to create a good impression with the current owner!!

Nancy Drew Fanatics
Interested in a Guild. Consider this one!!

Need more help than I can provide?? Go here!!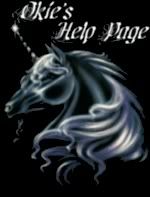 Below is a link to this page. Just cut/paste the text in the 'text box' into your page, and Voila!!