Your questions answered!


Read the answers to the most commonly asked Neopets questions this week in the Editorial section. Each week the most popular questions will be answered by one of the creators of Neopets, so keep checking back to stay updated.


---
Quote of the Week
"You're my brother! Brothers look out for and take care of each other. That's just what they do."
---
| | |
| --- | --- |
| I, for one, find our lack of technological advancement highly suspicious. Isn't it illogical that our development has been completely static, and there has been no apparent desire to change this? Why haven't we contacted... whoever's in charge of Virtupets... now that we're at peace and asked them to teach us how their technology works? After mulling it over, I came to a stunning realization... | My name is Pacha, and I am a veterinarian. You know, I started taking care of petpets following my sickness. I was stricken by Tyrannian Neopox, a formidable strain that was dealt with by Dr. Chombasha, my mentor. His work inspired me to help others like he helped me. I love petpets, so I became the first veterinarian of Tyrannia. But I don't just nurse petpets back to health, I also... |
An Interview with "Bart"




Welcome, everyone! Today, I have with me Vandebart Biggsby, better known as Bart, the Gnorbu who runs the apple bobbing booth in Neovia. After receiving a considerable amount of bad press over the years, he has decided to grant me an interview so all of Neopia can hear his side of the story! The following is a transcript of what took place...
---
Other Stories
"The Tomb of the Jellianculus" by _dontstopbelieving_
The days are becoming shorter as winter arrives, and ChikuPia is really starting to get on my nerves. I really don't know why I brought him along with me; of course he was going to be a nuisance! But still, he is my most trusted companion, and, um.. *cough* I considered him my best friend. He shouldn't ever find out, though. Today, we ventured into the...
"Getting Bankrupt" by melina322
I'm Tiger, a cloud Kougra. But from what's coming up, I won't be my dream color anytime soon. After Mom announced we were bankrupt, Kougra screamed. Nicky screamed, then Prince, then I finally followed along. My mom screamed at us screaming and we all screamed in unison. "What are we gonna do!?" Kougra yelped, falling to his knees. "We gotta find a way to get money!" I said, glaring...
"An Unusual Story from a Kougra's Diary" by mr_holithon
You know I can't help but feel sorry for Shoyrus. I mean every year, their day is immensely overshadowed by whatever is dished out by the Neopian Staff on April Fool's Day the day before. So I considered it amiable (if somewhat impossible) when my sister Dorothie decided that she would try and throw a party in our house for EVERY Shoyru in Neopia. "Hmm..." Dorothie...
---
Search the Neopian Times


---
Great stories!
---------
---------
---------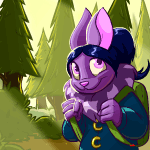 Greenglade: Part Four
"I can't leave until we've discussed what your group does around Greenglade." She tried her best to feign confidence, though she was trembling inside.

by aquadaika
---------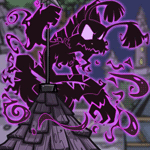 Out of the Shadows: Part Six
He had thought Adele would be busy beating at the glass with her now-tiny fists, but the Dark faerie just looked miserable, huddled in the centre of the jar with her knees hugged under her chin...

by rachelindea
---------
---