Your questions answered!


Read the answers to the most commonly asked Neopets questions this week in the Editorial section. Each week the most popular questions will be answered by one of the creators of Neopets, so keep checking back to stay updated.


---
Quote of the Week
"There are things Paint Brushes can change, and things they can't. They can change the way you look, but they can't do anything for the way you are inside. If you don't like yourself, you won't like yourself no matter what shape or color you are, because deep down, you'll always still be you."
---
| | |
| --- | --- |
| Perhaps color changing is not the bed of roses Neopians have been brainwashed to believe it is. In fact, just how many Neopians sit down with their pets before painting them and discuss the pitfalls of what their new color will be? A pet should have a say in such a total and permanent change... | With the brand new discovery of Chocolate Neopets, you can sure expect hungry Skeiths, Grarrls, or any hungry Neopet around! Of course, you don't want your Neopet's wing or arm bitten off, so you need to be prepared! To be the owner of a chocolate Neopet, you need to be dedicated... |
From the Storm To the Hot Seat




Hoban the Navigator is definitely the man, or should we say, Aisha of the moment since the great search and rescue mission mounted by millions of concerned Neopians concluded recently. Ever since the appearance of this Aisha in the limelight, the new fashion trend for Fall 2006 looks set to be the donning of a stylish hat, a look sported by Neopians everywhere now...
---
Other Stories
"A Draik and Her Petpet" by jayandcourtneyk
Emmie was overjoyed. She just knew it; she was getting a Petpet for her birthday! "It's in the garage," Emmie's dad said.Chills were going down Emmie's spine as they entered. They heard shuffling from the garage. A Turmac? A Meowclops? A Mallard? Emmie drew her breath...
"The Secret Life of Sophie the Swamp Witch" by lindortruffle
"My, I haven't seen you around here in a while. Told me you didn't like being seen in public, you did, what with all your crazy fans and all. So, why are you here? Surely the great Sophie didn't just fancy a walk through the neighborhood, now did you?" Edna laughed harshly...
"Jealousy: A Tale of Two Salesmen" by firehazzard
Smitty was now on the porch. He looked about as though he was about to jump into a pit of brainrolls and rotten neggs that had been conveniently left in the road. In short he looked as though he was going to vomit. He knocked on the door. Once, twice. No answer...
---
Make Your Yard Work for You


This week's issue is brought to you by: Garden Centre
Search the Neopian Times


---
Great stories!
---------
---------
---------
---------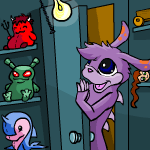 What Lies Hidden in Your Closet: Part Two
She quietly rolled out of bed and grabbed a sneaker lying on the floor next to the bedpost. If anything jumped out at her, she'd be able to protect herself. Now on all fours, Kalina crawled silently over to the closet door. Slowly, she reached up, and...

by puppy200010
---------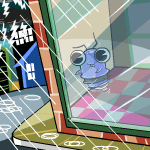 Petpet Problems
I heard the low sound of thunder in the distance. "Oh, no," I thought. "Here we go again." I sat on the floor, still hugging Chip, hoping he hadn't felt it or heard it...

by nybanonpu
---