Continued Series
Shad and Saura: The Story of Elversti - Part EightThe room, so quiet and mysterious, was unusually relaxing. The quiet chatter of the water and the whisper of fire were the only sounds there. What's the secret of this room? Shad thought to himself. What could the soul and secret of this magic be?...

by ssjelitegirl
Into the Sea: Part Five Nobody said anything for a few moments. The only sound that could be heard was the tick-tock of the clock by the door. Velt's eyes were sad, but Katrina's were hard and angry. The girl clenched her fists tighter and tighter every second...

by sytra
In This Together: Part FiveOnce again, I was running away, from someone who loved me, someone who was worried for me, running away to save my brother, to avoid hurting others, and once again it was the most painful thing I could have done...

by rainbow_daydreamer
The Hoarders: Part FourCane had disappeared again. She knew that was the plan, but she began to feel slightly more miserable. She couldn't remember the way back to the house, and she always felt so lonely without her companion...

by ruff_zette
Whispers: Part ThreeSomehow, it just didn't feel right, especially for the desert in summer, but Aidne quite couldn't put her finger on what was wrong, except that the area around them had taken on a definite atmosphere of foreboding. Something big was coming...

by betazoid_telepath
The Petpet Detectives: Case of the Disappearing Deaver - Part ThreeWhen you spend nearly a full day and night on a pirate ship, you learn a lot of things...

by playmobil_is_my_life
Hissi, Come Blow Your Horn!: Part FourSatch stood in the doorway with his trumpet case and suitcase at his side. He had a forlorn expression on his face as his tail twitched nervously behind him. "Hey, guys. I just wanted to come and say goodbye..."

by bitsy_dj
The Mystery of the Missing Cooking Pot: Part TwoThe pets tore into the dugout, and everything was silent for about fifteen seconds. Then, we all heard a whooshing noise, and Hubrid Nox appeared in a cloud of fog that smelled like old socks simmered in peanut butter...

by trisshamster
Revisited: Part Three"I'm going to go get some candles," the Kougra said, her voice getting quieter, as if she was walking away, "but I'll be back. No one move!..."

by puppy200010
Lao and the Legend of the Sun: Part TwoAs he walked deeper into the jungle, he could hear exotic birdcalls over an undertone of buzzing insects. Occasionally, the bushes would rustle and Lao would freeze where he stood, but not once did he see any sign of life...

by reggieman721
Flame of Ice: The Story of a Warrior - Part TwoHe was pretty sure that whatever had attacked him in the water was the one who destroyed his sword. One thing was for sure; he'd have to take this to the Warrior Shaman...

by kaylamdal111112
A Very Feepit Christmas: Part TwoAthena opened her mouth to plead her sister's case but, catching a glimpse of her owner's face, closed it again. She had enough sense to recognize that was the end of it; there was no changing Elspeth's mind once she got that determined look...

by rainpaint
Search the Neopian Times


---
Headlines

"(Not So) Squeaky Clean" by hugthepinapple
When I was a young Lupe and I first started playing Yooyuball, my team was respected by everyone, even our opponents. We were from Brightvale, the land of knowledge. The honest, hardworking souls who spent a lifetime trying to be the best. I'm not saying that my teammates didn't want to be the best. I'm saying that they took the easy way out. I'm saying that they cheated...

---
Other Stories
---------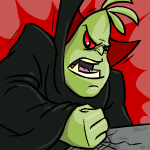 Kidnapped By a Wannabe Villain
In his fury, Sloth resulted into doing what he did to channel out his anger: he got out his crayons and drew diabolical plans with his bear, EvilSnuggler. That made him feel a little better; that is, until one of his assistant Grundos came running into his office with some bad news...

by animalnutz1993
---------
---------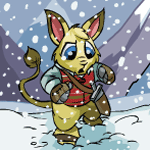 Ask Armin
Well, I think we've waited long enough. Perhaps you've been wondering when you would hear from me... it's been a while since I saved the world... and here I am, to bring you a wonderful self-esteem-raising column. I mean, really, honestly we could have come up with a better name for this...
by
angelwater630
---------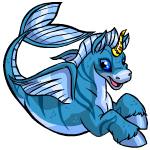 In Praise of the Painted Pet
Somehow "equal" always feels like less. Therefore, if it becomes clear that one of your pets dreams of flying among the clouds one day but you can only afford one faerie paint brush, by all means buy it. Do not deny your pet happiness only because your pets all have different needs.

by zanybrainyno1
---------
---------
---