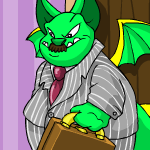 The Most Wonderful Time of the Year...?: Part One

by thediractor

--------

"Mama, look!" the little Kougra cried, pointing at the shop window. "Look at the bear! Look at it, Mama!"

The Kougra's owner, Phersephi (pronounced fir-seh-fee), followed her pet's gaze. A little stuffed bear sat looking at Phersephi with its beady, lifeless eyes. It really was adorable.

"The perfect gift for Juan," she thought. "He'd really love this."

One reason why Juan, Phersephi's only pet, was the perfect Kougra was that he got attached to one toy and never wanted another for months. Plus, his adorable voice, wonderful manners, and amazing loyalty to his owner made him a dream pet - to Phersephi, at least.

"Mama, do you see the bear?" Juan asked again, tugging at his owner's sleeve.

"Yes, Juey, I do see the bear," Phersephi nodded. "Do you like the bear?"

"I love it!" Juan answered excitedly. "May I please have it for the Day of Giving, Mama?"

Phersephi smiled. Juan never asked for a toy right then; he asked for it as a present for either his birthday or the Day of Giving. Who knew a pet could be so perfect?

"We'll see, Juan," Phersephi said, though really she fully intended on giving her Kougra anything he wanted. "Hey, why don't you go on ahead, Juan, for a moment while I step inside the store."

Juan nodded and without argument ran ahead on the sidewalk, the pompom on top of his woolen hat bouncing as he went. Phersephi quickly entered the warm shop and asked the cashier, "Excuse me, but how much is that bear?"

She pointed to the one in the display window.

"8000 Neopoints," the cashier replied robotically. "It is now a wearable as well, you know."

Phersephi swooned.

"8000," she repeated to herself in a whisper. That was more than she spent on food for Juan in two weeks. 8000 Neopoints.

You see, Phersephi was not currently in a good financial situation. She never had been. She was gone nearly all day every day at the games room, just barely getting enough to feed her precious baby Kougra. You might be wondering how she got a Baby Paint Brush for her pet if she was poor. The only reason Phersephi had a pet at all was because her friend had been putting up ads for Juan - UFA ads, or Up-for-Adoption. The pet Phersephi's friend really did want was a Maraquan Poogle, which is on its own a hard goal to save for. So of course having to feed Juan was quite a burden. In the end, Phersephi's friend considered putting little Juan in the Pound. But just in the nick of time, Phersephi heard about Juan and adopted him from her friend. She loved the little Kougra dearly but wished she could give him a worthy home.

And so, Phersephi left the store and caught up with Juan, still wondering what she might do for her deserving Kougra to make this Day of Giving special.

That very next morning, Phersephi woke to see that Juan had set the table, made her toast and tea, and brought in the Neopian Times newspaper. He did things like this for her from time to time. So Phersephi thanked him, and then sat down to her breakfast and newspaper.

The front line of the Neopian Times read, instead of a touching story of a pet's wish being granted at the Wishing Well, this: " BANK ROBBERY AT NATIONAL NEOPIAN TAKES AUTHORITIES BY SURPRISE – SILVER SAVER'S ACCOUNTS EMPTIED – BURGLAR STILL AT LARGE".

"Now, there's a story to publish during the Season of Giving!" Phersephi scoffed. "Tidings of comfort and joy, my Jurples!"

But Phersephi, nevertheless, was faithful to her habit of reading everything in the Neopian Times and began the article:

This past evening, security was low at the National Neopian Bank due to the approaching holidays. So it was a complete surprise when a burglar (identified as a Kacheek) broke in and raided the safes! Luckily, authorities say the burglar was "not very experienced" and made slow progress. The thief made it only to the Silver Saver Accounts (holding a minimum of 5,000 Neopoints) before he or she heard the police sirens and fled. The Kacheek is still at large, and an investigation is going on at the National Neopian. In further news, Boochi has made a surprise appearance at the Borovan Day festival, turning over 500 partygoers into...

Phersephi stopped reading and sighed. "Those poor owners who lost all their Neopoints," she said, shaking her head. "Now they can't give their pets a Day of Giving, either. I'm just lucky the thief didn't get to my Neopoints. Good thing I had a... well, what account did I have, again?"

Phersephi thought for a moment, then said, "Oh, that's right, I had a...

"...Silver Saver Account."

Phersephi turned snow-white and took a moment to process this information. Suddenly, she got up and slipped on her coat, scarf, hat and mittens. As she pulled on her clunky winter boots, Juan came downstairs. He glanced at Phersephi's half-eaten breakfast, then back at his owner.

"Where are we going, Mama?" he asked, reaching to pull his own coat off of the coat rack.

"No, Juan," Phersephi instructed. His big brown eyes broke her heart. "I'm running an errand really quick. Please, stay here and behave. I'll be back very soon, alright?"

Obedient to a fault (but none too happy Phersephi wasn't telling him something), Juan nodded and went back up to his room. From his frosty bedroom window he watched Phersephi leave and walk down the icy-coated sidewalk until he couldn't see her anymore.

Something was wrong.

"George! George!" Phersephi shouted as best she could, for she was trying in vain to catch her breath as she ran up to where she saw the Skeith. The National Neopian Bank was a sight to behold: it was swarming with uniformed police officers and entangled in a web of police tape. The Skeith stood just behind one of these lines of tape, straightening his tie and nervously sweating so much that his scaled head gleamed in the sun, even though it was the middle of the Season of Giving.

"George!" Phersephi called again, standing as close as she could without ducking under the police tape. The well-known green Skeith bank teller turned around.

"Good morning, madam," he said, the same greeting he used for every owner, except maybe the boys who he called 'sir'. But today, his tone seemed burdened, weary, exhausted, and anxious. It must have been a rough night for him.

"Oh, George, I'm so sorry about the robbery," Phersephi said sympathetically. "That's just horrible."

George sighed. "It was so unexpected," he said in a tired tone. "I thought even robbers understood the meaning of holiday spirit and giving. But that tells you to never assume the best when it comes to the shady folk."

Phersephi, mustering up what little courage she had in her, asked in a small voice, "George – were all the Silver Savers' accounts raided?"

George nodded sadly. "Every last Neopoint is gone."

Devastated, it took all of Phersephi's effort to fight back the tears. George could see the dismay on her face and asked, "Why, madam, what's the matter? If I recall, you only had a..."

"...Silver Saver account," Phersephi finished. "I thought the same this morning."

"Madam, I am ever so sorry." George lowered his head. "We have authorities searching everywhere, but the thief is quite the Kacheek-Seek player."

"It really wouldn't matter to me, normally," Phersephi said. One tear rolled reluctantly out of the corner of her eye. "But how will I take care of Juan now?"

"We can hope," George gave a small, toothy, reassuring smile. "It's the Season of Giving. Something must work out!"

***

"I can't believe it's come to this," Phersephi thought. "I hope that thief is living it up with all those Neopoints he stole. It's cost me a happy holiday season."

She looked down at Juan, sleeping soundly in his little bed, the quilt tucked up to his chin. He looked so serene and yet so helpless.

"How can I do this to him? Can't I pull something together, just so I don't have to do this so close to the holidays?"

Juan stirred in his sleep. He made a pleasant sort of sighing sound and settled deeper into his sheets and blanket.

"He's having a good dream," Phersephi thought with a sad smile. "So just do it now. He won't know what happened, well, he will, but he won't know it while it's happening. He won't have to see me do it."

Phersephi cried silent tears, careful not to wake Juan, for then he would see her crying and she knew she could break and explain everything. She carefully, gently, scooped up the slumbering baby Kougra and held him close to her. She was already decked out in her coat, scarf, and other winter gear. She carried Juan down the stairs and out the door, walking in smooth, even strides to a place she dreaded more than the Pant Devil.

The Pound.

It was an even less pleasant place near the holidays. It put an even heavier burden of guilt on you near the "happy holidays".

"Happy holidays, yeah right!" Phersephi thought. "Every Day of Giving from now I'll always remember what horrible thing I did."

Phersephi sighed and banged on the doors. A Gnorbu answered them, groggily rubbing her eyes.

"Well, now!" the Gnorbu said, putting on a cheery holiday smile. "Look whose come to give a Pound pet their Day of Giving present! Oh, come in, do come in! Come look at the pets up for adoption!"

"Erm, I'm sorry," Phersephi apologized awkwardly. The guilty burden increased. "That isn't what I'm here for today."

The Gnorbu spied the sleeping Juan in Phersephi's arms.

"Horrid owners," she scolded. "Horrid, awful, cold-hearted owners. Does the Day of Giving mean anything to you? ...No, don't even say it. You're 'giving' me a pet to take care of. That's what all you owners say who dump your pets in the Pound this time of year. Then you go out and create yourself a new one, a glamorous one. And what happens to that one? It goes straight to me the next December. You owners, horrid owners, go through dozens of pets sometimes."

Phersephi choked on her tears. She wasn't trying to hold them back, they just... wouldn't come, she guessed. She was too choked up to even cry.

The weary, old, experienced Gnorbu, turned and called into the dark Pound lobby, "Theresa, we have another one here,"

Almost immediately a young white Xweetok with a sweet smile appeared next to the Gnorbu. "Yes, Ms. Roberta?" she asked.

"This heartless owner has decided to abandon her sweet little Kougra," Ms. Roberta informed Theresa. Phersephi felt stung. "And just in time for the holidays, too."

Theresa turned a cold glance on Phersephi with her sharp hazel eyes.

"Haven't you ever heard of the holiday spirit?" Theresa asked. She gently, but with a sense of dislike and disgust towards Phersephi, took Juan into her arms. She carried him inside, and Phersephi watched them disappear into the dark.

"That's it then?" Phersephi asked, a tad bit of sob escaping in her voice.

"Yes," Ms. Roberta answered hardly. "You can go now."

She turned and slammed the glass door in Phersephi's face so hard the girl thought it might shatter from the force.

Ms. Roberta and Theresa tucked Juan into a bed, smiling sympathetically at him. "Poor dear," Ms. Roberta said sadly, and quiet Theresa nodded.

Phersephi? She turned and ran down the sidewalk, her warm tears melting the ice as they hit the ground.

To be continued...