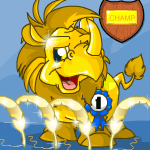 Guides that Actually Work: Impressive Accounts

by butter_bar12

--------

We all want an impressive account. We dream of four unconverted Draiks, rows of trophies and an off-the-charts avatar count. But, for the average Neopian, these things seem out of reach.

And, when one asks for tips on how to have a more impressive account, the only tips received are repetitive, useless and common knowledge. "Get a Krawk or two", "have at least 250 avatars" and "get more trophies" are the most common pieces of (useless) advice given.

What we need are simple, fast tricks of the trade to have a better account. And luckily, that's exactly what this article is all about.

Your Pets

Your pets are usually the first thing a visitor will look at- they're the most important part of your account, after all.

This does NOT mean that you have to have all Krawks and Cybunnies. No, this means that your pets seem presentable and make it look like lots of effort was put into your neo-family.

First off, make sure you always have a Pet Lookup for all of your pets. Try to get simple premades or just add splashes of colour- no need to overdo it. Music, cursors or flashing banners are often not used for Pet Lookups. Here, sweet and simple is the key.

In your pets' descriptions, add a piece of artwork, how to pronounce your pet's name, your pet's hobbies and a description of your pet's personality. Keep it short and sweet- no one is going to want to read paragraphs and paragraphs.

For your pets' petpets, try and not use zapped petpets. If you buy and paint the petpet yourself, your account looks a lot better. You don't have to spend a lot of your petpet- just try and get an unknown, obscure petpet that seems expensive- but isn't.

A petpetpet is usually the cherry on top. A Vernax, for example, is only around ten thousand neopoints and makes your pet seems more formidable. A petpetpet is a must for your petpet- try to get different ones for each petpet.

Next, disable the rating on your pet. Disabling the rating takes only a few seconds, but not only does it protect you from bad ratings, it also seems like you put more effort into your pets.

And lastly, though this is totally up to you, my personal preference for the number of pets per an account is three. One or two seems rather blank and lonely, whereas four (to me) seems a little too crowded. You may want to consider moving pets to side accounts or shuffling them around often.

Your User lookup

Okay, not everyone is a CSS wizard. I respect that. But your user lookup is the pinnacle of having an impressive account. It's the first thing a user sees when visiting your account and makes the first impression.

The absolute worst thing you can do for your User Lookup is leave it blank. Even a premade or a few lines of text is better than nothing at all.

Usually one talks about these points on their lookup...

-About Me (this section mentions your name, likes and dislikes, as well as hobbies)

-Status (this includes whether someone can neomail you and whether you accept guild, battledome or neofriend requests)

-Avatars (put a few pictures of your favourite, newest and most wanted avatars)

-Pets (pictures of your pets will do)

-Side accounts (a list of all your side accounts)

If you must use a premade, try not to use a very well-known premade site and try to edit it slightly.

You can also try your hand at making your own (it's pretty easy, actually) or asking for customs from your friends or on the Boards.

Custom hobbies, an adventure and a guild can fill up your User Lookup, if you reckon it looks too blank.

Your Trophies

It can be super hard to get Flash Game trophies- I personally find it impossible! But, here are a few ways to get a few more quick trophies.

First off, if you haven't already done so, get card game trophies. Cheat and Solitaire, in my humble opinion, are the easiest to get.

Snow Wars and Cellblock are the next game trophies on the list. They're pretty easy to get as well.

Try and get both Defenders of Neopia Trophies (from Series One and Two)- it doesn't matter what mission you're at. Just try and get a trophy from each.

The Poetry Contest, Caption Contest and Neopian Times trophies aren't very easy, but they can drastically change an account. Just put in a lot of effort and elbow-grease, and you're there!

Lastly, participate in all the Site Events for more trophies! Yay for trophies!

Collections

Ahh, collections. The pride and joy of some Neopians, the personal bane of others...

Always have two or three cards in your NeoDeck as well as twenty stamps in your stamp album- it does make a difference.

For avatars, even if you don't collect them, get all the "Clickable" avatars first, as well as Seasonal avatars. Usually using a seasonal avatar six months after you receive it is a good idea.

For your Flash Game count, try to raise it by playing all the sponsor games and new games as you can. Even just earning one point and then sending score will up your game count.

Miscellaneous

It's best to have a nice, non-premade font. Or, if you must have a premade font, try not to use one from a well-known font maker. Make sure the font doesn't use blinding colours and isn't improperly sized.

Having a Custom Shield is always a good thing. But try not to use images from premade sites. There are tons of good images (I like Shopkeeper and Items images) on the site that don't have a pesky credit on them.

Have a Classic Neohome to fill up empty spaces in your account and for your New Neohome, furnish one corner of it and then take a picture of it. It's an easy way to save neopoints while looking good!

Making a F.A.Q. (frequently asked questions) petpage makes your account seem more important. People figure that you must be well known, to have a F.A.Q.

Even an empty gallery is better than no gallery at all.

Conclusion

Though these are quick tips to having a better account, remember that pure effort is the best way to go. Also, never judge an account by its cover- it may surprise you!

Check out my other "Guides that Actually Work" articles for more quick tips. And, as always, fanmail = love.