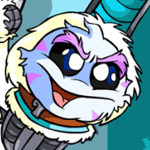 Catching Up with Former Yooyuballers

by dirtyredemption

--------

Also by half_moon

In anticipation of the approaching Altador Cup, the Neopian Times caught up with former Yooyuballers to discover what they're up to now that they aren't training for an Altador Cup team. The Times managed to catch up with almost all of the former players and their current occupations are as interesting and varied as the players themselves were.

Any Yooyuball fan who goes on a tiki tour of Mystery Island might get an unexpected treat, because Mystery Island native and former goalkeeper Yaniq Avaan is currently acting as a tiki tours guide. Yooyuball fans in the know sign up for several tiki tours during their visits to the area in the hopes of having him as their tour guide. "Yeah, I love it," Avaan said when asked about his new job. "I get to hang out, talk with people, get some sun, and give people a great view of Mystery Island. What's not to love?"

Palia Alback, formerly criticized for her lack of stamina as Faerieland's right forward, is currently working on increasing that stamina so she can rejoin the sports world. Alback hopes to join a Yooyuball team, but is open to other possibilities. "I've always wanted to try river surfing," she says, "but I never had the time while I was concentrating on Yooyuball."

Chelo Binay, former center defender for the Haunted Woods, is still involved in Yooyuball, but no longer as a player; she now coaches Yooyuball players of all levels. During the three months leading up to and during the Cup, Binay is an assistant coach and trainer for her old team, Haunted Woods. When the Cup ends, she runs summer camps for young Neopians, and during the school year she travels around to various neoschools, serving as a guest coach and imparting her wisdom. While she misses the high paced environment that being a professional player at the highest level gave her, she says she enjoys coaching even more. "I don't just influence the games I play in, now. I'm teaching thousands of Neopians each year to be better at the game and to love it, and I think as more people learn the game, the quality of play will increase. That can only be good for everyone involved, most of all the fans."

Filo Desenz played defender for Maraqua for two years; he says that working with the notorious Elon Hughlis has taught him diplomacy, tact, and teamwork. He will need all of these things if his application to become a Yooyuball judge with the Altador Cup Committee is successful. When asked about his new career choice, Desenz said, "Like many other former Yooyuballers who retired or who are not longer able to play, I wanted to remain involved with the sport. I thought the judge's position would be very interesting - you have to make complex but fair decisions and I'm sure you don't ever see the same situation twice." Desenz should know soon whether or not his application was successful.

One former Yooyuball player who proved tricky to catch up with was a red Lenny named Dayla. She certainly lives up to her 'speedy' reputation. Dayla served as the left forward for Roo Island's team in 2006 and was commonly recognized as one of the fastest neopets in the tournament. This skill definitely comes in handy for her new job: she delivers neomail all over Neopia, a job that requires Dayla to be fleet of foot (or wing). "It's a tough job, but somebody has to do it," she confided in us, shifting from one foot to the other. "I would love to keep talking, but I have some invoices that King Hagan's advisors are waiting for." Before she left to continue her work, we also learned that she still speed slings slushies in her spare time as a hobby and competes in the occasional casual contest.

Orie Dinelle played goalkeeper for Brightvale in the inaugural 2006 season and in 2007. She now uses the tenacity and craftiness she learned as a Yooyuball player as a broker for the bustling Neodaq. She refused to give much stock advice in her interview, but did point out that competitions like the Altador Cup often stimulate both merchandise spending and general good feelings. She suggested that one might buy stock just prior to the event in order to take advantage of a spike in prices. Her new book studying the tie between athletics and the stock market, tentatively titled "Yooyuball, YIPP, and You," will be released just after the Cup.
Cawley Embith is a former left defender for Altador. He was recognizable to Yooyuball fans everywhere by his long limbs, which he is now using to backpack all over Neopia. According to a good friend, Embith had always wanted to travel, and decided that walking was the best way to see the world. He was last seen on Mystery Island borrowing the cooking pot in an attempt to create new, exciting packing rations. He was unable to be reached for comment.

Relle Felson, a former forward for Kiko Lake, proved especially difficult to track down. The Neopian Times finally caught up to him where he was sitting in the outside seating of the Golden Dubloon. Coincidentally, his replacement, Moni Vyshan, happened to be inside at the time. "Oh, well, we seem to... run into each other a lot," he said. "I, uh, travel around a lot. I'm a traveling Neobook salespet. I saw that rock slide that prevented the Kiko Lake team from attending last year. What a terrible thing to happen to the team that replaced me."

Sir Pollonaire Freidl used to play for Meridell as a goalkeeper. He was well-loved by fans for his tenacity and work ethic. According to his agent, Freidl is currently a free agent who is considering offers from all Yooyuball teams. He hopes to be back on the field for the upcoming Altador Cup.

Xila Kitae, former 'keeper for Kreludor, was vacationing in Kreludor during the offseason when she first tried Shenkuu River Racing and fell in love with it. When Kreludor was unable to participate in the 2007 Altador Cup due to their malfunctioning gravity generator, Kitae decided to switch sports for good. She dropped off Kreludor's team and now can be seen surfing the rivers of Shenkuu at top speeds- or perhaps you'll just see a pink blur.

Maital Koric played defender for Mystery Island in 2006. He had nagging injury issues throughout his career that eventually led to his retirement. "I just realized that, realistically, I was never going to be able to play on a team full time anymore," he said, "and that wasn't fair to them or me." He decided to make the best of his situation, however, and now works as a physical therapist at the Healing Springs in Faerieland. He told the Neopian Times that the switch from Mystery Island to Faerieland was a bit of a culture shock, but he really enjoys his new job and helping out injured neopets.

Hoke Lemtry, who played defender for Krawk island, may be best remembered for being hard working but perhaps not the shiniest piece of garbage in the Meridell Dump. The Neopian Times is told that he's currently working on a novel titled, Pirate Love. We were able to get an advance draft and can promise you that this looks like an excellent comedic offering.

Mungo Lifler, former goalkeeper for Darigan Citadel, has entered the plushie industry. Once complimented by scouts, fans, and other players for having the best hands in Yooyuball, Lifler now uses them for sewing. His plushies have been complimented for their detail and workmanship. His designs are widely manufactured and a Lifler prototype is considered an extremely valuable collector's item.

Dirty Navers played defender for the Lost Desert from 2006-2007. He was known for his shady tactics, earning himself the "Dirty" nickname. He retired in 2007 unexpectedly; the reasons recently became clear when he appeared in the Battledome. Battledome and Yooyuball fans alike agree that this seems to be a much better fit for Navers, and the Ruki himself agrees that he really likes his new career better than his old. "I'm glad that I can be as rough as I want without people looking at me strangely," he said. "In fact, that I'm supposed to be rough."

Holbie Pinnock was a forward for Kiko Lake in 2006. After his season-ending injury, he's kept up his training, and has played for various semi-pro teams in Altador in the meantime. He is expected to be in contention for a starting spot on a team this coming year, most likely either for the hapless Altador team or his native Kiko Lake. "Playing for the local teams is fun," Pinnock said, "and I'm just happy to be playing the game I love. But the competition at the Altador Cup is the best in the world and every Yooyuballer wants to measure him or herself against that competition."

Selwick Phoss, formerly left defender for Terror Mountain, is now using the energy and tenacity he was known for on the Yooyuball field as a neoschool teacher. During the summer, he hosts a Yooyuball camp for young, underprivileged Neopians which is sponsored by the Soup Kitchen. Phoss says that both teaching and coaching are "exhausting, they require all of the energy I have, but rewarding. It's definitely worth it in Yooyuball to see the kids' faces light up once they get the hang of it and score their first goals." Since Yooyuball equipment and the Yooyus themselves are fairly expensive, it's often the first many of the young neopets get to try the sport. "I expect to see some of these youngsters in the Cup someday - they're very good and they never give up!" he enthused. He requests donations of old equipment from those who no longer want it, sent care of the soup kitchen.

Turo Rafels played defender for Shenkuu in 2007 but has since dropped off the team, citing moral concerns. He has since joined the Petpet Protection League and is considered an activist for Yooyu rights. "Of course I don't want the Altador Cup to cease," he said. "I love the sport and I think the Cup is great for relations between Neopian worlds. It really carries excitement and brings us all together. However, I'm concerned with the treatment of Yooyus, both during games and in between. Instead, I'd love to see an all-clockwork tourney. I think we could edit the parameters of clockwork Yooyus to imitate all other kinds of Yooyu."

Our next former player, Vitri Sitol, might be able to help with that. He's a former left forward for Meridell and was well-known for arguing with anyone in hearing range. He recently got a computer science degree from the Space Station and then followed it up by attending Neo Law School. Instead of working on patents as many similarly-educated Neolawyers do, Sitol put his unique skill set to work as a lawyerbot programmer. "It's very interesting work," he said in an interview. "I have to program them to respond correctly to any number of incredibly unique situations, and they also have to contain a very large database of law from all parts of Neopia. Eventually we hope to make much smaller lawyerbots, but right now it's just not possible." Sitol and his colleagues are currently working on a new model of lawyerbot, expected to be about half the size of the current bots.

Tico Tems played right forward for Terror Mountain, but as avid fans know, he was often injury-plagued, leaving his backup to pick up the slack. He spent so much time sitting on the bench that he began to realize he had an eye for talent. Now he's working for a talent scout. For financial reasons, he doesn't work for any one team; he's found he can make better money if he puts out a general report on all prospective players that any team can buy from him. He added that when he does that, he doesn't have to worry about the ethical issues of working for competing teams but can still get paid from multiple sources.

Elbin Towse played defender for Faerieland and now has an unexpected new career as a beauty contest judge. The new career happened by accident; he was asked to guest star on an episode of "Uni's School of Fashion Design" where the challenge was to design a fashionable Yooyuball outfit. The other judges were so impressed with his insight in the episode that they helped him land his current position. Towse says the job is very different from what he's used to on the Yooyuball field, but he's greatly enjoying the change in routine.

Wyett Tuggins, the recognizable Meerca defender formerly of the Lost Desert, has found a particularly interesting new career. He works for the Conundrum Lenny, proofreading puzzles and checking to make sure that they are not too easy. Rumor has it that he has also written a couple of puzzles himself. Tuggins was a bit evasive when asked whether any of the recent puzzles were written by him. "Well, you know," he said. "Forty-nine."

Kerib Vickers, a former Virtupets defender, was known for being... er... well, he tried hard. Very hard. Unfortunately, he was replaced because he had some difficulties learning his playbook. "I don't think he knew a single one," the coach said, at the press conference discussing his replacement. Vickers now uses his Yooyuball speed and skills as a slushie slinger and fast food worker. We asked him whether he liked it, but he just shrugged and asked us if we'd like to order some scrambled neggs.

Vignacio, who fans will remember as a Kreludoran defender, has gone into business. She told the Neopian Times that she expects her shop will be open just in time for the Altador Cup. It'll be perfect timing for her since it will sell all manner of Yooyuball themed items for the home, including color-coordinated paints and wallpapers, rugs, furniture, posters, and anything else you could imagine. She encourages everyone to stop by and decorate their Yooyuball watching room in time for the Cup.

Z-4B Goalinator, ex-keeper for Virtupets, is now a bus robot at Grundo's Café. However, Vitri Sitol is considering remodeling him into a lawyerbot. The Neopian Times will follow any developments and intends to keep its readers abreast of any developments in this area.