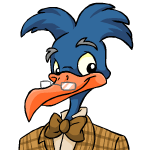 Choosing the Right Class for Your Neopet

by ffamran

--------

After years of wait, TNT has finally released Neoschool! All of Neopia is rejoicing, but although everyone is extremely excited about the grand opening of Neoschool, there is some confusion about which class (or classes) your Neopet should take. How much homework will each class give? How difficult is each class? This guide will cover some of the more advanced information you should take into consideration when choosing your Neopets' classes (so you'll want to go somewhere else to get information about course fees and such).

Basic Mathematics

Basic Mathematics, taught by Dr. Ballard, will teach your Neopet about addition, subtraction, multiplication, and division. Dr. Ballard will also teach formula and shape as the class goes on. On the final exam, your Neopet will need to complete a times table (from one to ten). There will also be a multiple choice test, with questions about everything taught in the class.

Every night, Dr. Ballard gives a worksheet for your Neopet to do that takes about fifteen minutes. However, that doesn't mean that your Neopet is done with homework, because Dr. Ballard loves giving pop quizzes! If you take this course, make sure your Neopet reviews his or her notes every so often.

This class is one of the most difficult classes available, and the amount of homework is one of the highest. Not only that, but helping your Neopet learn the times tables is one of the most frustrating things on Neopets! I recommend that your Neopet only take Basic Mathematics if he or she is prepared for a hard class!

Starting Science

Starting Science, taught by Mr. Noakes, will teach your Neopet about weights and other types of measurement. He will also teach about petpets and how crops grow. There will be a field trip to Meri Acres Farm in Meridell that will give your Neopet a hands-on opportunity to learn about petpets and crops. In addition, there will be a science competition, and your Neopet could win a microscope! On the final exam, there will be a multiple choice test about everything your Neopet has learned, along with five free answer questions. There will also be five measurement problems.

Mr. Noakes only gives homework a few nights a week, so your Neopet is going to have an easy time with that. When he does give homework, it can usually be completed quickly, in about ten minutes. When Mr. Noakes gives a test, he will let your Neopet know one week prior, so your Neopet will know when to study. The science competition is very easy to do, unless your Neopets wants to win. If your Neopet wants to win, he or she should spend at least a half hour every day to work on the project. Otherwise, this is a very simple project that can be completed with about five minutes a day.

Overall, this class is fairly simple, and your Neopet should have an easy time. Unless you want your Neopet to win the science competition, there is nothing difficult at all with this course. I recommend taking Starting Science, even if your Neopet isn't the brightest Neopet around.

Grammar and Language

Grammar and Language, taught by Mrs. Owen, will teach your Neopet proper grammar and the parts of speech. More specifically, this class will cover sentence structure and the use of nouns, adjectives, verbs, adverbs, conjunctions, and prepositions, and pronouns. Don't be scared by all the big words I just used! It really isn't that hard. The final exam will be a multiple choice test with ten "fix the sentence" problems.

Mrs. Owen gives out simple worksheets every other night for your Neopet to do that take about eight minutes. She gives weekly tests that cover the week's lesson and some review of the lessons from the past weeks. When your Neopet prepares for next day's school, be sure to have pencil and paper! Mrs. Owens is very strict, and she will be very upset if one of her students fails to bring his or her supplies. They say that she will even send students home if she is upset enough!

This is a class with medium difficulty. Although Mrs. Owens covers a fairly simple subject, the subject is not very exciting, and most Neopets won't like her strictness. I still recommend Grammar and Language to all Neopets, and especially to Neopets that enjoy writing.

Learning Art

Learning Art, taught by Mr. Lupid, is a very fun class. This class will cover finger painting in the first week and go on to charcoal sketches, pencil drawing, textiles, and clay. For the final exam, Mr. Lupid will have each student do one of the art styles, and he will judge the student by technique, creativity, and if he or she followed the guidelines.

Your Neopet will usually have no homework, unless your Neopet doesn't finish the work at Neoschool. Learning Art will have tests, but studying is optional because your Neopet should get everything from the class because it is very hands-on.

This class is one of the simplest classes, if not the simplest class, in Neoschool. The class is extremely fun, and almost all of the Neopets will enjoy Learning Art. However, the downside is that art materials are very costly. I recommend this course only to Neopets that can easily afford it.

Simple Spelling

Simple Spelling, taught by Miss Matthews, is, ironically enough, not all that simple. This class will teach your Neopets spelling, and some rhymes and ditties to help avoid common spelling mistakes. The final exam will be forty words long. Miss Matthews will say the word, and the Neopets will have to spell the word correctly on their piece of paper.

Miss Matthews gives out a spelling packet at the start of every week, which is due at the end of every week. This packet usually takes about twenty minutes to do, which means five minutes each day will be efficient. There is a weekly test, in the same format as the final exam, except there will be only fifteen words (which are introduced in the packet).

This class is, actually, not very simple. Although one may think that it is simple by looking at it, it is actually rather difficult because your Neopet needs to remember fifteen new words each week! However, don't think that this is the hardest thing ever, because Miss Matthews will give fun little tricks during class to help the students remember the words. I recommend Simple Spelling to every average Neopet.

Potion Brewing Basics

Potion Brewing Basics, taught by Mr. Leer, will cover the basic component of spells and where to get the ingredients. This course will also include quite a few experiments, which can be quite enjoyable for your Neopet. As an added bonus, there will be a lesson taught be the legendary Kauvara! If she is your Neopet's idol, be sure to take this class. The final exam will include one simple Potion test and a multiple choice exam.

Mr. Leer gives out worksheets about the knowledge learned in class only when he thinks it is necessary, which can mean anything from a free week or homework every night. Usually, there will be a ten-minute worksheet three days a week. The tests are not very difficult, and Mr. Leer will notify your Neopet will before if he is going to give a test.

This class is an average class in difficulty, but can be very fun if your Neopet enjoys making magic spells. The results are very rewarding, though you will need to cough up some neopoints, because this, like Learning Art, is quite expensive due to the materials needed. I highly recommend Potion Brewing Basics, so hopefully you'll be able to get in!

Physical Education

Physical Education, taught by Miss Stryke, is very different from the other courses. This class is focused on more physical activities (as you can see from the course title). This course will promote ball skills, balance, proper breathing techniques, and team spirit. There will also be a ski trip to Terror Mountain, so there's something to look forward to! The final exam is by far the easiest. Your Neopet will simply show some techniques he or she has learned – how much more easy can it get?

Miss Stryke gives out no homework. And only one or two very simple tests through the entire school year. So simple, huh?

At first, you may think that this course is the simplest one available, but actually, if your Neopet is not in shape, he or she will not do very well. Be sure to check if your Neopet can handle Physical Education before applying! If your Neopet is enthusiastic enough, he or she will do just fine.

Early Neopian History

Finally, the last class, Early Neopian History, is taught by Mrs. Green. This class will give your Neopet a brief overview of life in early Neopia. The final exam will consist of a multiple choice test and a few short answer questions.

There is an average amount of homework in this course – about eight minutes a day, whether it is studying, or a worksheet. There isn't anything special to be aware of with this class; there will be no surprises, fortunately. Or unfortunately, depending on the way you look at it. The tests are rather simple, though the short answer question may be a little difficult at times.

There isn't much to say about this course, as there isn't anything too special about this class. But then again, there isn't anything too bad about this class either. History can be extremely interesting to some Neopets, so if your Neopet loves history, then take this course! I recommend this course to any Neopet that isn't too busy with his or her other courses, or just wants another class.

And there you have it, an in-depth analysis of every single class available in the highly-anticipated Neoschool! I hope that this article has in some way influenced your decision on which Neoschool classes you will choose for your Neopet. And no, that funny Yurble janitor you see in the halls often doesn't offer a class – though maybe you'll want to investigate more... hmm. Well, feel free to Neomail me if you have any questions, and never, ever forget to have fun!