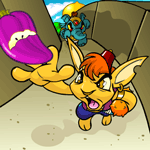 A Criminal or Just Fighting to Survive?
The Elephante changed. Rubbery blue skin became soft red fur. Four massive tree-trunk feet became dainty paws. A long trunk was sucked into a rapidly changing face and replaced with a tiny pink nose.
by ridergirl333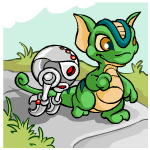 A Pinceron's Feelings
"What's with that look on your face Zeef?" Nas questioned as he saw Zeef's expression. "Don't tell me you actually feel sorry for him! It's not like it has feelings..."
by poy222

All I Could Ever Want
The next morning, she got out of bed reluctantly. She had been up thinking about being adopted by somebody else all night...
by rtangel511115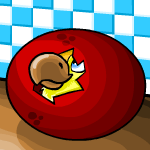 All That Glitters…
With a small pop! A dull red egg came down a small chute to land with a thunk in the container below. Melody snatched up the egg, cuddling it in her arms.
by battlesunn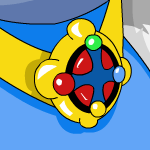 Dr. Wockley and the Hunt for Skarl's Amulet
After all the work he had done, Wockley just had a feeling that tomorrow would be the day he finally found the amulet and could complete his excavation.
by smkork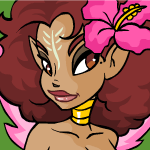 Mystery Island's Past
It didn't take very long for the boat to arrive in Neopia Central. I guided my pets home, and we had our own picnic in the backyard.
by bellossom45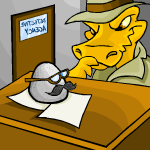 SherKrawk_Holmes and the Case of the Stealing Snorkle
"Looks like a good case, Witson," whispered SherKrawk to his inanimate friend. "Let's go find that Snorkle!" He grabbed his notebook and pencil, and rushed off to Neopia Central.
by mr_tudoo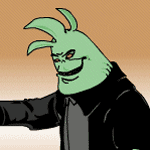 The Case of the Melancholy Villain
Sloth stood up, grabbed a brush and dustpan, and began to sweep up the glass, sniffling slightly.
by leb388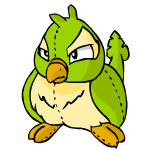 The New Type in the Family
Kiwikies was in the middle of transformation; a Shoyru covered in green and tan feathers. It looked really odd, and Kiwi didn't look at all disturbed by this. Her arms shrank, and her wings became less dragon-like...
by redtial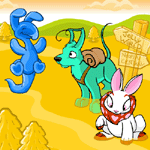 The Sacred Quest for a Spoon
"I can't believe he didn't have any silverware in stock. Now where?" asked JadePaw.
by too_kule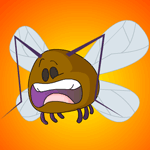 Turnip The Flightning Bug
Squieshie lifted up a Flightning Bug, and gave it to me. "That's it. You're own Flightning Bug. The Scado is for Waffle-Ducky."
by squieshie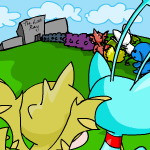 Ups and Downs of Being a Lab Rat
The door opened a weird looking yellow Scorchio with spiral eyes and pointy grey hair appeared, just when a flash of lightning zapped from the sky.
by neomaster_49
Headlines
Addicted to
the Times?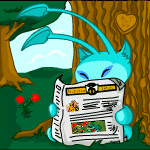 What are the symptoms of this harmful obsession-or perhaps, disease? Well, with the help of some good friends of mine, I've compiled a list of the top 100 ways to tell you're addicted to the Neopian Times. Read it, and perhaps you can alter the fate of someone doomed to be addicted to the Neopian Times... more>>
Other Stories
---
Art Abuse in Neopia
It's pretty much guaranteed that if you put up a nice image, there's someone out there in Neopia who will claim it as their own...

by jiggawot
---
Of War and Amulets: Part Two
Kiata was pacing her room, angry that she had lost the gold half of the precious amulet. The only thing she could think about was how angry Orlan would be at her and the mocking, sneering face of Shokiba.
---
---
---
---