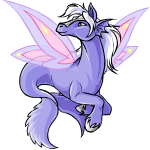 Elemental Distortions III: Part One
For now, I shall destroy the weakest of you impostors first. I can sense that it is a Faerie Peophin. Farewell for now!
by selphie_tilmitt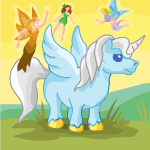 Shyral was a Uni. A beautiful sky blue in colour, a long mane of silver and her tail was of the same colour. Her hooves were as golden as the sun.
by morgana_the_temptres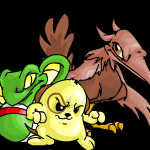 The PetPets Strike Back: Part One
"I'll let you off this time but don't think I'm not watching. The way we treat PetPets is atrocious, they have feelings too."
by deadly_dreamer
Headlines
Season's Greetings!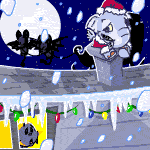 Throughout Neopia, millions of pets are getting into the spirit of the season. Whether sending out a Holiday NeoGreeting, or picking up a Christmas Paint Brush, there's plenty of ways for you and your pets to celebrate the Day of Giving. Here's wishing you a holly jolly holiday!
Other Stories
---
---
---
Adult Neopians
There is a growing population of adults playing NeoPets.
---
---
---