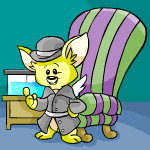 Detective Trini
"My name's Tiza," she said, lowering her gaze to her paws on her lap, "and my brother he's…he's…" she stifled a sob. "He's missing."
by charmedhorses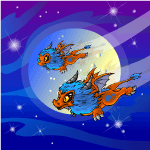 For the Moon
"You can't do anything better than me!" Dainal laughed in reply, keeping speed with his brother. "I'm always gonna outdo you!"
by lugia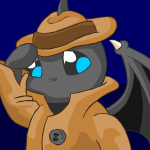 From the Case Files of Dark Night
"You know Blue," Dark spoke, looking down at his Babaa, "I could really get to like Meridell."
by sabreur
Mutated Neopets : The Stealing
"Go on!" hissed Quine, her mutant Lupe. "Or are you scared? You told me you'd go through with it! Now are you coming or not?" The Lupe disappeared in the darkness ahead.
by keyring_gallery230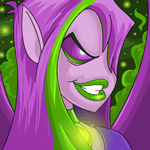 Neopia's Favourite Space Pirates: Jhudora's Quest
"We tried the whole Space Pirate thing! Last time, remember what happened? We turned Neopia's most respected villain into a Cybunny!"
by scary_cheshire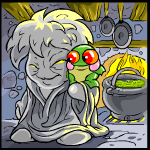 Old Mother Charm
"Landri's illness is a very rare, very fatal one that only person can cure in the whole of Neopia. That person is avoided by everyone around here."
by arden_starr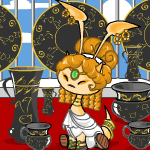 Queen Lessons: The Last Lesson
Artemisluv read the letter to herself. She seemed sad by what it said. "I need to bring a dance partner with me," Artemisluv finally said out loud.
by immortalmina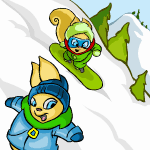 Terror on Terror Mountain
"Take your places! And on your marks… get set... GO!!!"
by gatomon1035
The Boredom of an Airax
Silence. And then a long, skinny, hairy black leg pulled itself over the sofa cushion. Then another. Of course, the first thing that came to Aerodactylis's mind was a Spyder.
by vampyera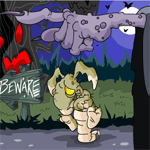 The Master of Mutants Returns
Mystery shuddered at the possibility of this fiend's return. Then he remembered he was sick, and hoped that his twin was far away and that he had been imagining things last night.
by mystery03
Headlines
Occupational Hazard?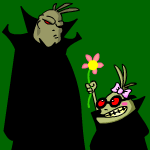 Hi! I'm Doctor Sloth! You may remember me from such articles as 'Ask 'Dr' Sloth: The Doctor Is In!" in the Neopian Times and also 'Flatulence 101' in the Neopian Evil Villain Doctor's Medical Journal. Oooo... while I have your attention, I reckon this is the perfect opportunity for yet another plug and more shameless advertising! Well you know where to find the Neopian Times, I assume since you are reading it right now... more>>
Other Stories
Dear Roxy Forever
Nothing will stop Roxy from offering her advice not even an evil mastermind. As long as problems are submitted, Roxy shall always answer.
---
---
---
Jyrosen's Apple: Part One
"Well..." the caped Lenny began, his voice harshly dry and frightening as it slid from within the cracks of his orange beak. "Do you want 'em or not?"

by apparent
---
---
Spooky
If at first you don't succeed...
---