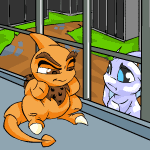 The two friends looked up into the sky. No sound could be heard but the faint sound of insects, chirping the night away. All of a sudden, the silence was broken...
by too_kule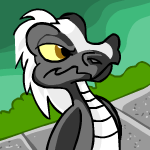 "I'm going to be the most responsible Krawk in all of Neopia! Not one thing is going to go wrong while I'M in charge, I'll make sure of it."
by battlesunn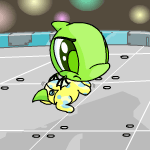 Legend of the Baby Shoyru: Part One
"You monster!" I yelled. "I will be back one day! When I do I will destroy you and your space station."
by neiks3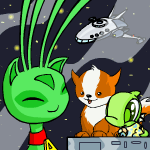 Searching for the Stars: Part One
Every alien Aisha raced across the hall, strapped on their space suits, and followed the marching group to the spacecraft's exit.
by adoriblelapin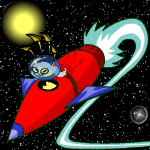 The Return of Aglyco: Part One
"So, I didn't think I'd ever get the chance to speak with Her Royal Majesty," she began. "It was quite kind of you to comply with my request."
by peachifruit
Headlines
Good Times!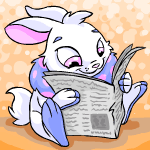 With so many different things that have happened in the past, we can probably expect to find many new things in store for Neopia's only newspaper in the near future. The point we are at right now may not seem very impressive to some people, but compared to the structure of the Neopian Times in the past, this newspaper has come a very long way... more>>
Other Stories
Baby Pet Theatre, Year Six
It was then that I turned to directing a cartoon series based on my pets. The reviews from my household were rather… shall we say… interesting. Let me tell you what happened...

by scriptfox
---
Blissfully Ever After
"Why did I agree to this? We have been walking for days now and still have not reached the end. That is why this is called the Endless Plains..."
---
Coping With Writer's Block
I believe the scariest and hardest ordeal in writing is just staring at a blank page of notebook paper and knowing that, no matter what approach you use, you just can't think of anything to write.

by yukinarei
---
---
---
---