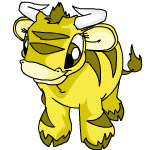 Dierdre Aleta's Tale: Part Seven
"I couldn't have done it without you," I said, "I guess you must take the wand back to Giputore now."
by writing_obsessor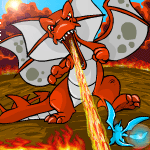 Doomsday Rider VI: Prince Zing-Lau Returns - Part Four
"I've still got a few tricks up my sleeve," ShenDogg said, sneering.
by yugo149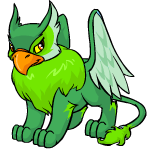 Eternal Spirit: Part Three
As he soared over the sea, he finally found the time to think about the conversation he had had with the voice of Alurula, the green-eyed girl.
by bekalou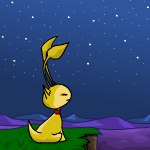 Follow the Stars: An Aisha's Story - Part Three
That night, I gave it hours and hours of thought. I knew that Reizend loved the Defenders, but also that it stressed him sometimes and pushed him to his limits.
by muas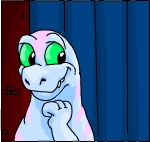 Harry's Debut: Part Three
"Two words, man," said Scheat, "Stage. Crew."
by shidi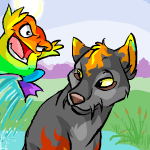 Lupina II and the Quiggle of Doom: Part Five
Lupina looked down sheepishly. "Sorry I suggested it."
by thegreatlupelover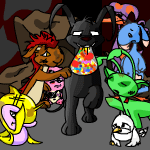 Needed: Part Five
When he finally reached the little hillock where the rest of the team was waiting, Dantam spun around in fright
by tdyans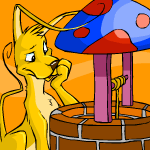 Power in Quality: Part Two
"Don't you want to find what's inside the well?"
by epk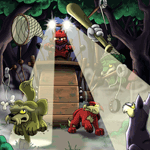 The Lupe Collector: Part Two
"Did-did you save my life?"
by soggydude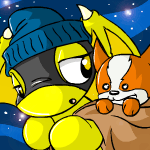 The Shoyru Theft: Part Two
"A Doglefox?!" managed the flabbergasted Shoyru. It was true. From pointy-eared head to furry toe, the detective was a Doglefox...
by silvaskulltula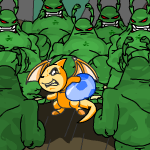 The War of the Egg: Part Three
"The Lupes have the egg!" exclaimed Jellybraun.
by omegajo90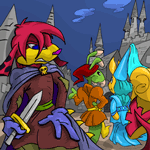 The Zafara Assassin 2: Dreams of Shadows - Part Two
I awoke the next morning felling a jab on my ear. I opened my eyes to see Tarnox poking me with his beak.
by meratocat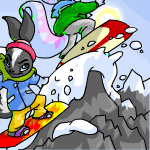 Usuls Don't Snowboard: Part Four
"Well, the Happy Valley Snow Fest is a few weeks away yet, and at the rate Holly is going, she's shaping up to be a real expert. I even think we can start learning tricks tomorrow."
by shelleylow